All across the US, hallways and classrooms are packed with kids eager to learn. In 2019, there were 56.6 million students enrolled in school, and that doesn't even count students in college!
Public schooling in the US is free and funded through tax-payer dollars and money from local, state, and federal governments. While the federal government sets some standards and regulations for public schools, they are mostly regulated by each individual state.
If you choose to send your child to a private or international school, it will cost a significant amount of money. Prices vary from school to school , but the average cost of one year of private school in the US is $7,770 for elementary school. High school can cost as much as $13,000 a year and boarding schools (where students live on campus) can be $50,000 a year or more.
The structure of the US education system is simple. There are three different kinds of school, each divided by grade.
Elementary School
Kindergarten Ages 4 – 6
1st grade Ages 6 – 7
2nd grade Ages 7 – 8
3rd grade Ages 8 – 9
4th grade Ages 9 – 10
5th grade Ages 10 – 11
Middle School
6th grade Ages 11 – 12
7th grade Ages 12 – 13
8th grade Ages 13 – 14
High School
9th grade Ages 14 – 15 (this is also referred to as 'freshman' year)
10th grade Ages 15 – 16 (this is also referred to as 'sophomore' year)
11th grade Ages 16 – 17 (this is also referred to as 'junior' year)
12th grade Ages 17 – 18 (this is also referred to as 'senior' year)
College/University
First year Ages 18 – 19
Second year Ages 19 – 20
Third year Ages 20 – 21
Fourth year Ages 21 – 22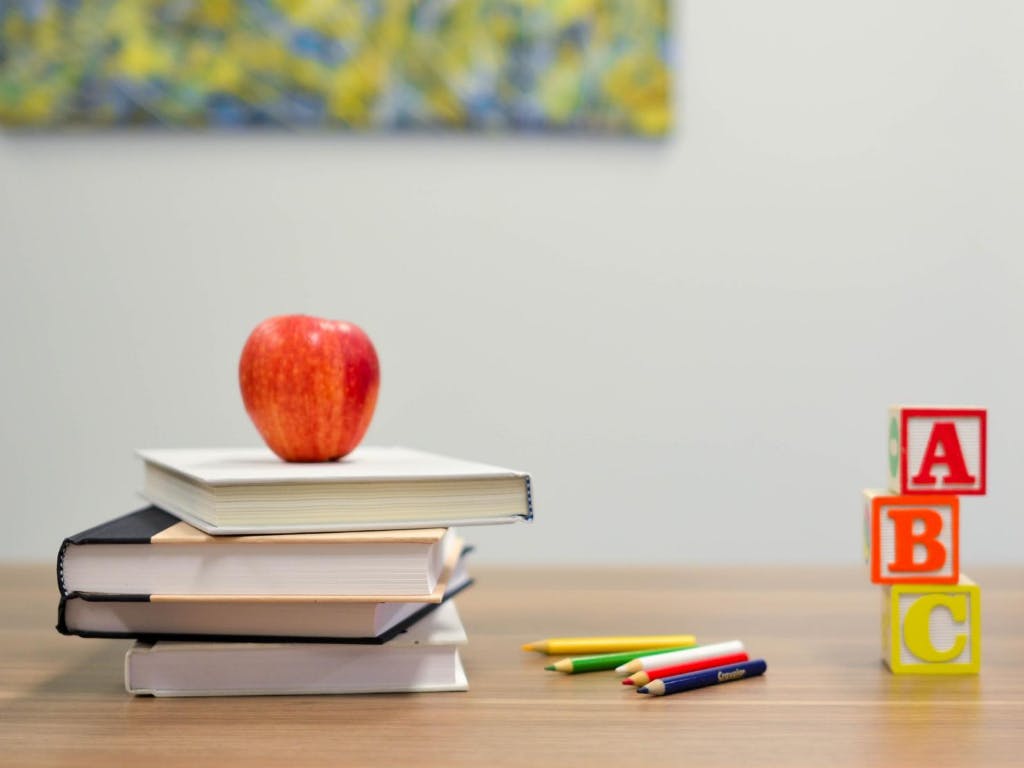 Grading
Students enrolled in school are graded on a scale that uses both letters (A to F) and percentages (0 to 100).
Once students reach high school, they are also given a Grade Point Average (GPA) that ranks their performance on a scale of 0 to 4 and is often looked at by the colleges students apply to.
Letter Grade Percentage GPA Meaning
A 100 – 90% 4.0 Excellent
B 89 – 80% 3.0 Good
C 79 – 70% 2.0 Average
D 69 – 60% 1.0 Pass
F 59%> 0 Fail
Now that we've taken a general look at the education system in the US, let's dive a little deeper. In this next section we'll examine grade levels, expectations and get into specifics about what it's like going to school in the US.
Preschool and kindergarten
As the name suggests, preschool prepares children who are not old enough to attend kindergarten with basic skills, such as their ABC's and how to play nicely with others. It is not mandatory to send your child to preschool, and it isn't free either. Many parents choose to send their kids to preschool because they must go to work or they would like to give their kids a head start on their education.
Once a child turns five-years-old, they are able to start kindergarten. This is considered part of the elementary education system and is mandatory in most states. Public kindergartens in the US are free to attend. While there is still a lot of playing involved, a typical kindergarten classroom will introduce the children to reading, writing and math lessons in between scheduled playtime.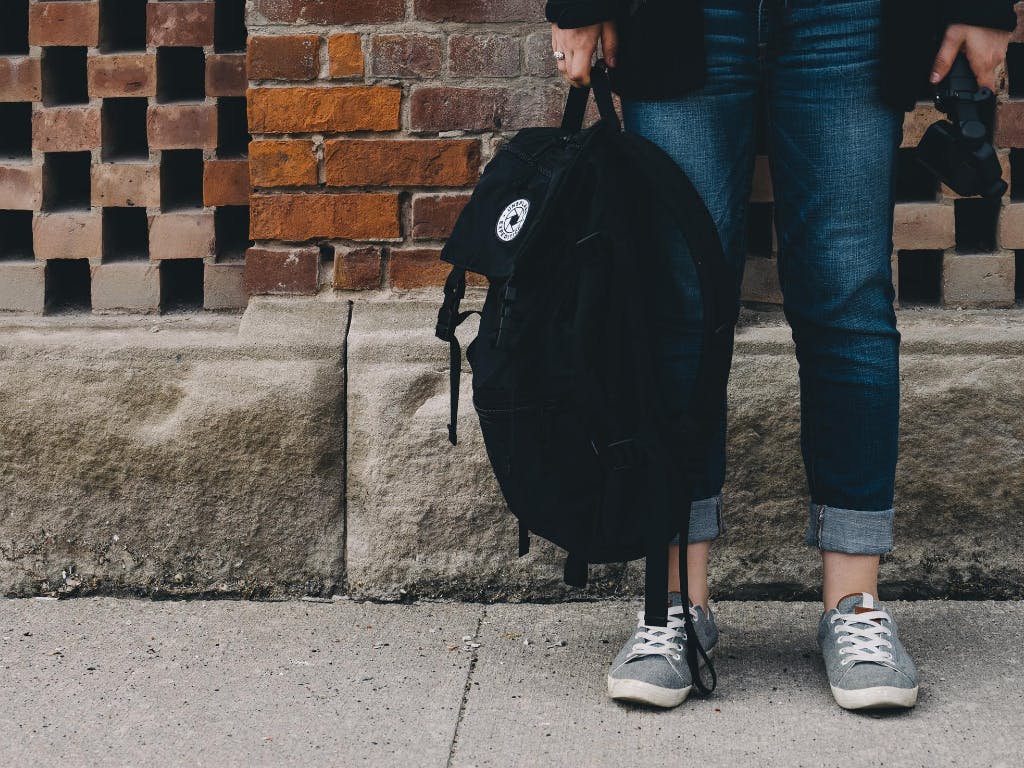 Elementary, middle and high school
Elementary school starts with kindergarten and goes until the 5th or 6th grade, depending on the district. Kids stay with one teacher for most of the day and learn basic mathematics, reading, writing, social studies, and science. Several days a week the students will go to another classroom to learn about art, music, and physical education.
After elementary school, kids continue on to middle school, where they usually study the same courses but at a more advanced level. Foreign language classes become more standard, and more subjects, such as computer science, are also added to the curriculum.
Finally, kids finish their education with high school. Along with more advanced classes in math, English, science, and history, students begin taking what are referred to as electives, classes focused on a specific skill or subject of interest. For example, students can take classes in journalism, creative writing, astronomy, theatre, and dance, to name a few. Students usually choose their electives based on their interests and what they plan to study at university.
Higher education
When it comes time to start college in the US, students are assessed on their graduating GPA. Most universities also require students to take one or both standardized tests: the Scholastic Aptitude Test (SAT) or American College Test (ACT).
Both tests are administered when the students are still in high school and they consist of a series of multiple-choice questions and a writing prompt. In general, these tests are considered to be easier than high school graduation tests in Europe or Asia.
Each university has its own requirements to be accepted. Naturally, some are more difficult to get into than others. Some are also more expensive than others.
American universities are notoriously costly. A lot of young people go into debt trying to pay for college before they even start. In addition to tuition, students are also responsible for room and board and other expenses, like books and other learning material.
The price will also depend on where you live. For public universities, there is an in-state tuition price and an out-of-state price. If you go to school in the same state where you live, it will cost you less money. The average price for a state-run, four-year university is $9,410 per year. Average out-of-state tuition is $23,890. Some of the most expensive universities in the country are also the most prestigious and hardest to get into. Here is a list that includes annual tuition and room and board totals.
Princeton University $62,500
Yale University $69,500
Harvard University $66,000
Columbia University $73,500
For many students, including international students hoping to attend college in the US, there are scholarships available. Most scholarships are given out based on a student's financial need, country of origin, gender, subject area of study and location of the university. A few examples of programs that give out international scholarships are.
Fulbright Foreign Student Program
The Aga Khan Foundation
The American Association of University Women
Some of the best schools for international students in the US include:
Massachusetts Institute of Technology - Amherst, MA
Columbia University - New York, NY
California Institute of Technology – Pasadena, CA
Amherst College – Amherst, MA
Stanford University – Stanford, CA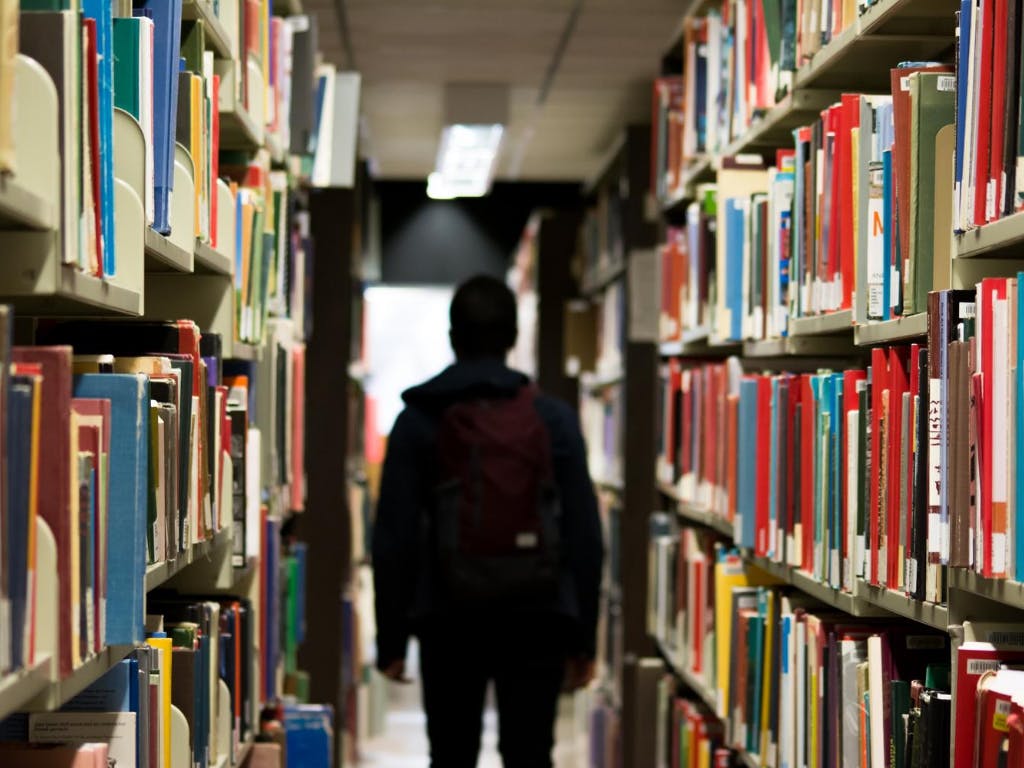 Language Schools
Besides the traditional K-12 system, there are also schools in the US for adult education that offer English as a Second Language (ESL) courses for international students of any age. Sometimes these same classes are referred to as English for Speakers of Other Languages (ESOL). Usually, there are two kinds of courses you can take, Intensive English Program (IEP) and American Language and Culture Program (ALCP).
Most people take an IEP class for personal reasons. It's 20-30 hours of in-class study a week and it can be taken at any level. So you don't need to have a specific knowledge of English to enroll. It's perfect for beginners.
On the other hand, an ALCP class is usually taken as an academic credit for those who want to study at a US college or university. You have to have a pretty good understanding of the English language to enroll, and the class lasts an entire semester.
For a full-time IEP course that lasts four weeks, you can expect to pay $1,500–2,500. A semester of studying ALCP will run between $5,000–10,000. In some cases, even more.
International Schools
International schools provide a more international standard of education geared towards the international community. They're typically found in major cities and cater to children of expat families. International schools have curriculums that are different from the general US curriculum. Some of the most notable International schools in the US are French, German, and British. There are several that offer a variety of culture and education.
United Nations International School, New York, NY
International School of Indiana, Indianapolis, IN
Austin International School, Austin, TX
The Awty International School, Houston, TX
International Schools in the US are often expensive. A lot depends on where the school is located and how popular it is. Here is a general idea of how much an international school education can cost.
Pre-school $15,000 – 25,000
Elementary School $20,000 – 30,000
Middle School $20,000 – 35,000
High School $20,000 – 50,000
Additional fees include the application fee, new student fee, parent association fee, and a deposit. When applying, you will be asked to show a record of school transcripts, prior teacher evaluation forms, parent questionnaire, teacher recommendations, and the student will likely have to take a language test. Some schools also conduct interviews and require prospective students to complete an entry exam.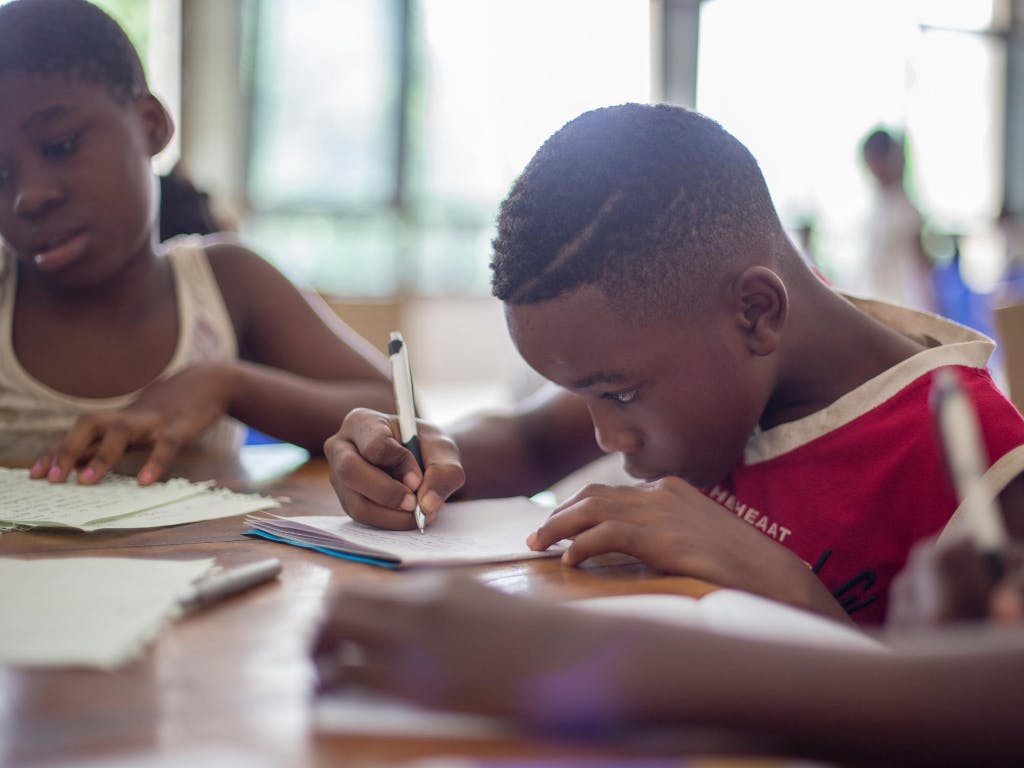 Enrolling your child in school
When it comes time to enroll your child in school, there are certain documents you'll need, such as proof of residency (like a mortgage statement, lease agreement or utility bill) because the school will want to verify that you live in their specific district.
You'll also need records from the doctor proving your child is up-to-date on their immunizations, plus proof of age (usually from a birth certificate or adoption papers) and prior school records (if your child is transferring from a different school).
Usually, you'll also need to fill out an application form and emergency contact information in case of an emergency, so they know who to contact and how to get a hold of them.
An Overview: Going to School in the US
When the academic year starts and stops all depends on where you live. Most public schools in the Southern region of the country start in August and end in May. States in the Northern half of the US start the school year in the beginning of September and go until June. Most schools are split into two semesters, fall and spring, and have 180 instructional days.
There are three breaks during the school year when students and teachers get to enjoy some 'vacation' days.
Winter Break–Elementary, middle, and high school students enjoy two weeks off in late December until early January. College students get an entire month off from mid-December until mid-January. It coincides with the end of one semester and the beginning of the next.
Spring Break–One week off, usually around Easter in late March or early April.
Summer Break–Three months off. This occurs in the months between school years. Usually from late May until late August, or from June until September, depending on where you live.
A typical school day in the US starts between 7am and 8am and goes until 2pm or 3pm. The length of the school day depends on the grade the student is in. Some states give kindergartners the option to attend school for the full day or just a half day.
Elementary aged students are in school for 6.5 hours a day, while middle and high schoolers go to school for about 7.5 hours. Every student gets a lunch break of 30-45 minutes, and younger, elementary students, get to enjoy 'recess," which is free-time on the playground, which in turn helps them sit and concentrate better in the classroom.
Students usually have a few options when it comes to getting to and from school in the US. They can walk, ride their bike, get a ride from a parent, or take a school bus. School districts usually only provide bus transportation to students who live further away from the school or if they are unable to walk safely because of busy roads.
Most public schools don't have a uniform but kids are still expected to follow an appropriate dress code. Private schools usually require all students to wear the same uniform every day.
In the US, extra-curricular activities are popular and students are encouraged to participate. There are several clubs or sports that happen outside the regular school day, such as football, track, band, or theater. In most school districts, sports and clubs are sponsored and paid for through donations, sometimes students are required to pay a nominal fee.
This is a lot of information to digest. Hopefully, it answers the majority of your questions and eases any fears you may have. Starting school is nerve-wracking, it's especially nerve-wracking if you're new to the country and still trying to get acquainted with different customs and traditions. You'll find that most schools are welcoming and the people who work there love kids; so your little one will be in excellent hands. Welcome to American schools, they're a great place to learn!