From fetching water in the streams of Uyo in Akwa Ibom State, Nigeria, to creating a group that aims to send help back to Africa, Alice Enoh Abrahams tells us about her 30-year journey being a migrant in the US.
"I found strength in God," says Alice Abrahams on how she went through the rough patches of life when she found herself all alone 6,831 miles away from home. "It was very difficult when you are by yourself here without your immediate family. So I could only find strength in prayer to God."
With her beaming smile, strong motherly energy, and her fantastic fashion sense, it's hard to imagine Mrs. Abrahams being anything else but a tower of fortitude. But 30 years ago, she was a young girl ready to leave her beautiful Nigeria, friends, and family, all to join her husband in the US, with no certainty of what the future held for her.
Not everyone is cut out to be a migrant.
It takes a special blend of bravery, adventurousness, strength, and optimism to undertake such a voyage. But most of all, it takes the ability to dream big. To want and desire a better future for you and your family so much that you are willing to sacrifice all you know and hold dear.
"I came here when I was little," she says. "I was the only woman from my village when I came. So it was difficult. Everyone back home is waiting on you to make it so you can give back to your community back home. So you have to be successful now that you are here. A lot of people depend on you."
And giving back to Africa and to the community is something she's determined to do.
Growing up fetching water
Mrs. Abrahams remembers how when she was a girl growing up in Uyo in Akwa Ibom State in Nigeria, she'd go fetch water at the pump and go to the farm so she could come home to cook the family's dinner with fresh produce.
"It's not like here in America where you buy things from the store for cooking," she says. Cooking fresh is what made her food alkaline. Processed food was something she wouldn't discover until she moved to her new home.

"We'd shower in the rain like kids," she recalls tenderly. "When rain fell that's when we had fun. We played soccer in the rain like kids. I used to be like a tomboy. I played soccer with boys a lot. I played soccer with my cousins, we ate together and we shared things together. I had a lot of fun back home as a youth. I will never regret where I came from. I miss and love my village."
She grew up in a household filled with laughter and family. Her father was a pastor and always had people around the house, but when she arrived in the US, it was just her and her husband.
Just as she finished secondary school, she got married and her husband decided to move to the US to further his education. However, they didn't leave home together. Mr. Asukwo Ekanem left in 1984 and it wasn't until 1990 when Mrs Abrahams joined him and not long after that, the couple added three new beautiful children to the family.
"I landed in Atlanta," she remembers. "It was something else you know! After immigration, I called everyone at home and I said here I am in the US. Everybody was waiting here to hear what was going on. It was exciting. I came to Houston from Atlanta."
It's hard to imagine the difference between a small town in Nigeria to the hustle and bustle of Houston, even 3 decades ago.
Her first impression of the States was that everybody used to be inside their houses all the time.
"The only thing you could do was watch TV and I didn't understand a word," she says. She couldn't even get a driver's license because she didn't know the language, so she spent her first five months here learning all she could about her new home.

Soon enough, reality would hit and homesickness knocked at her door.
"I could not eat my food," she says. "I could not see my people. I could not go back home then because I did not have papers to travel back. I had children but no one could help me. My mother could not come over to help with the children. I did everything by myself alone. The most difficult thing was having to take care of your children all by yourself without any help."
She soon found out that even though many people had given her a lot of advice on how to go about her new life, nothing could prepare her for the real thing. So she leaned on two sources of strength that have kept her going to this day: education and God.
"America is a place of order and process," she says. "You have to learn how the system works before coming here. Everything will work fine with prayers and by doing the right thing".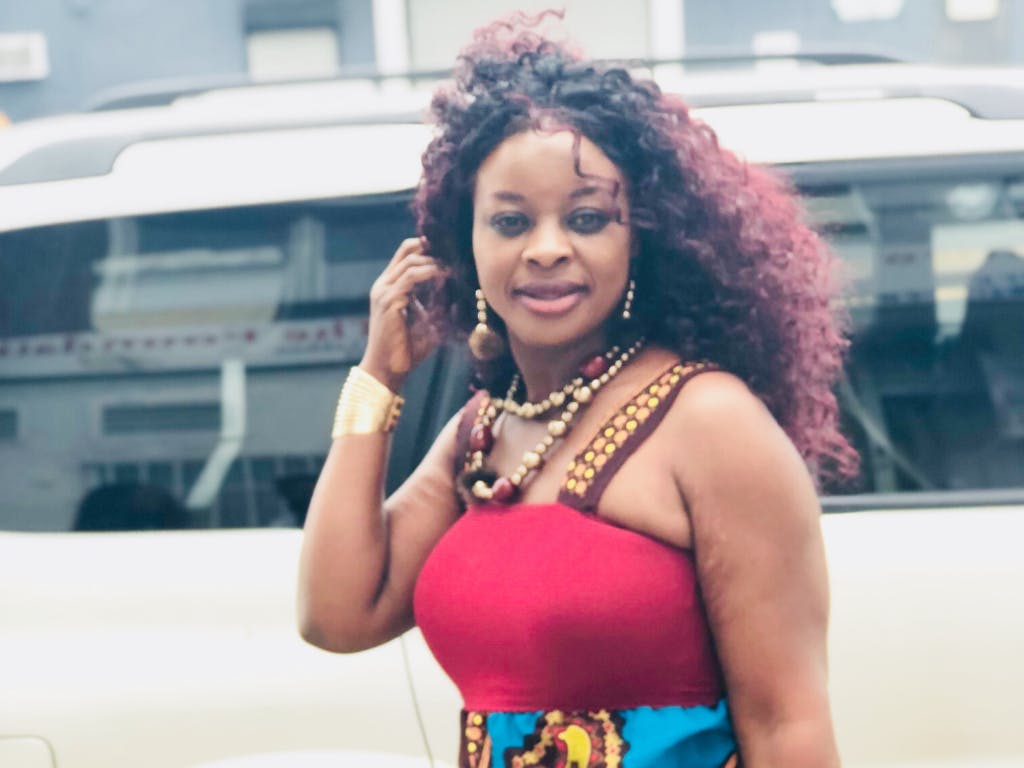 Alice's American dream
Mrs. Abrahams has two dreams she wants to fulfill and she knows that the US can afford her the luxury to make them a reality.
"America will give you opportunities in education, better jobs," she says. "You can have access to a better life compared to where you are coming from. But one needs to work hard and when you do, life could be better here."
First, she wants to become a licensed counselor and help other migrant families. She specifically wants to help youths to better adapt to their new environment.
"I want to help teach people, especially families, on how this place works," she says. "A lot of families come here to have children and a lot of them have gone astray. Parents can no longer control their children. My dream is to be a youth counselor and help families all over the world."
But she has also not forgotten where she comes from and that's why she wants to help the land where she grew up. Mrs. Abrahams has been an active member in putting together a group that can help communities in Africa access clean water. The girl that used to spend her days fetching water from the pump is now in a position to build upon her experience and allow others access to the services she didn't have the chance to enjoy herself.
"I am passionate about giving clean water to my people back home," she adds.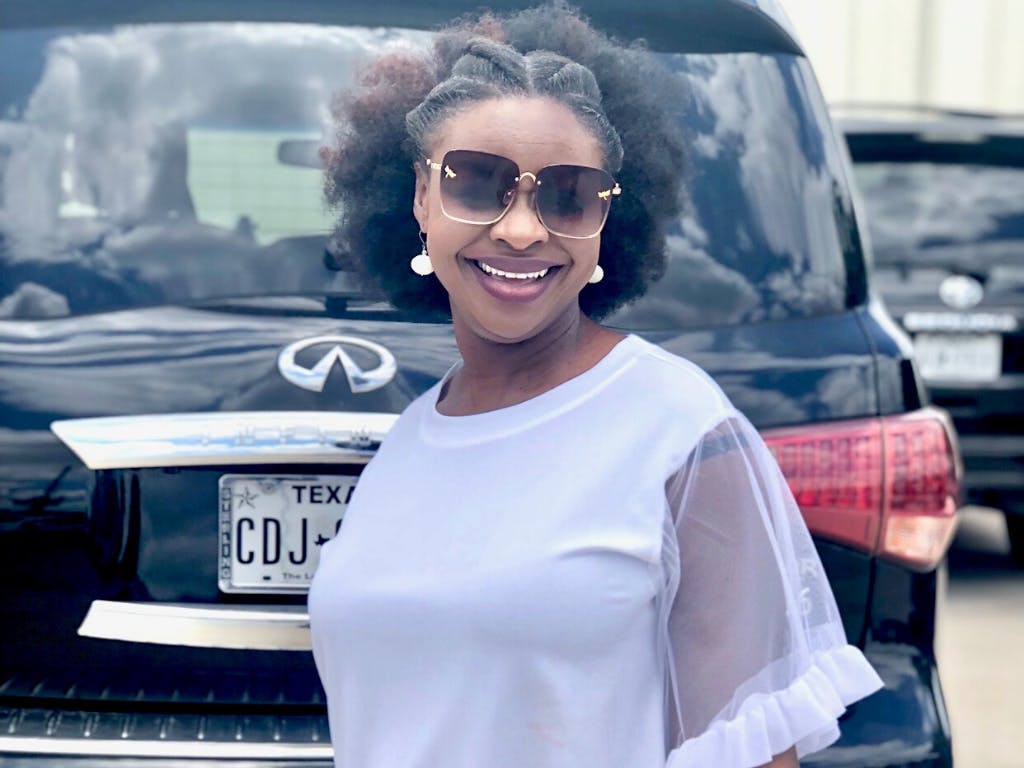 The call of the Motherland
Though she's a far cry away from that girl that played soccer in the rain, she knows Uyo will always be home. She now has her American passport and she's eternally grateful for all the opportunities this new country has afforded her.
In the diversity of Houston, she's experienced new cultures and food, but a part of her will always be that youthful girl who liked to play with boys and grew up as a pastor's daughter in rural Nigeria. That's something she's adamant to pass along to future generations.

"To educate my grandkids about their culture, where they came from," says Mrs Abrahams. "It was very important for us to educate our children about where we came from. They need to know that we are from Nigeria."
Though things have changed since she's left and her life seems lightyears away from what her family and friends have experienced, she's grateful for everything she has learned and every blessing she's received. To this day, visiting the motherland with her children is a top priority in her heart, as she will never forget her roots or relinquish her love for her country.
But in the end, after so many years, and after such a long journey, she has everything she needs right here in Houston.
Mrs Abrahams and her daughters, Grace and Vicky, are proud Ambassadors for MAJORITY. As part of their efforts and beliefs in helping out the migrant community, they have been key members of our own story. That's why sharing their journey accurately is of pivotal importance to us. We thank them for believing in us and helping us grow and support migrants in Houston.