Most Pride parades and gatherings have been canceled across the country due to health concerns. But that shouldn't be an obstacle to celebrate freedom and to advance the cause of LGBTQ+ people in the US and the rest of the world.
In the early hours of June 28th, 1969, a group of NYC police officers raided the Stonewall Inn, a bar in Greenwich Village, Manhattan, regularly attended by members of the LGBTQ+ community.
There are conflicting versions of how events unfolded that night. Yet, the general agreement is that police violence led to riots that lasted several days and are considered the beginning of the fight for LGBTQ+ rights in the US.
Back in the day, homosexuality was considered and treated as a crime. But those were hectic times, with the Civil Rights movement, the hippies, and the growing opposition to the US participation in the Vietnam War.
This rebellious environment fanned the protests. Soon, Greenwich Village residents were organizing themselves to establish places where LGBTQ+ people could be open about their sexual orientation without fear.
The movement grew as more rights were recognized, and sexual orientation was no longer a crime in the US. The Pride Month was established to celebrate those men, women, and non-gender conforming individuals who raised up against repression to fight for their rights.
Be Proud!
Over the past five decades, Pride Month has been celebrated in the US and other countries around the world, with massive parades and other activities in New York, Berlin, Mexico City, and other large cities.
Just a year ago, New York City hosted the largest Pride Parade ever to mark the 50th anniversary of the Stonewall Inn riots. Unfortunately, this year all public Pride events have been canceled due to coronavirus.
Nevertheless, here is a list of ten things you can do to celebrate Pride Month from home:
1. Post on social media
LGBTQ+ people are victims of human rights abuses around the globe. Share information about their struggle, denounce governments that violate their rights, post articles, videos, and studies about the issues affecting them.
2. Use your balcony/garden
Maybe you want to hang your rainbow flag, or design a banner with a call to action in support of the LGBTQ+ community. Try different forms of art and display for everyone to see.
3. Donate
Choose an organization that works with the issues close to your heart. Remember you can donate money, time, food, and even knowledge. There are many ways to support the work of people fighting for the advancement of LGBTQ+ rights.
4. Join virtual celebrations
Surf the web for online events, seminars, concerts, and other activities planned to mark Pride Month. Most of them are free.
5. Write to your representatives
Your local council, your state senator, the mayor, the School District. There are surely issues related to LGBTQ+ rights that need their attention. Make your voice heard.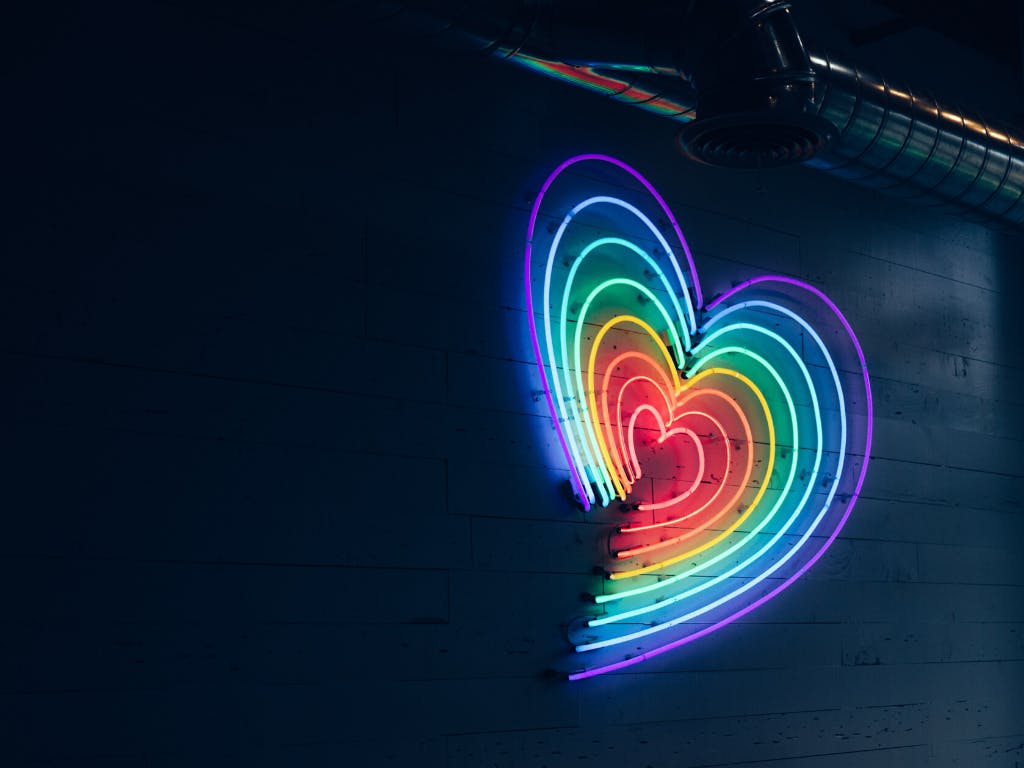 6. Sing
Many artists have supported and inspired LGBTQ+ communities across the world. Celebrate them too! Create a playlist with your favorite songs, turn the volume up and sing, sing, sing!
7. Dance
We are a long way away from the next Parade, and social distancing recommendations are still in force for most of us. So, why not organize a virtual party and dance the night away?
8. Read
There are plenty of LGBTQ+ authors. Non-fiction, comedy, essay, there are books in almost any literary genre. From classics to the most anticipated new releases, your options are endless.
9. Write
Share your thoughts with your loved ones. Write a Facebook post or a Twitter thread with a personal story about your journey. Start a blog. Or keep it to yourself. Writing is an excellent way to organize your thoughts and feelings. And, who knows, maybe you become a best-selling author one day.
10. Be proud!
This is what's all about. Take pride in who you are, in the decisions you have made to live your life in your own terms. Make being proud of yourself your most defining trait. Do it this month, and keep going for the rest of the year.
Remember you are not alone. You could even inspire those young people who are discovering their identities as you read this. As writer Bob Paris once said: "Every gay and lesbian person who has been lucky enough to survive the turmoil of growing up is a survivor. Survivors always have an obligation to those who will face the same challenges."