Incumbents and challenger fintechs dominate the remittance market, leading Majority to forge a very narrow use case for a specific initial corridor.
Currently operating in pilot mode in the Houston area, Stockholm-based Majority is preparing to launch nationally in the fourth quarter using a distinct strategy of targeting migrant communities with free cross-border remittances for Nigerian workers who are mostly in the oil and gas industry.
Majority employs local brand ambassadors to spread the word about the app, as well as onboarding assistants to help facilitate new sign-ups. Unlike Western Union and MoneyGram, which employ a scattershot approach to targeting migrant workers sending money back to their home countries, Majority is building its business one community at a time with the initial start being Nigerian workers who have emigrated to the U.S., many of which are in the oil and gas industry.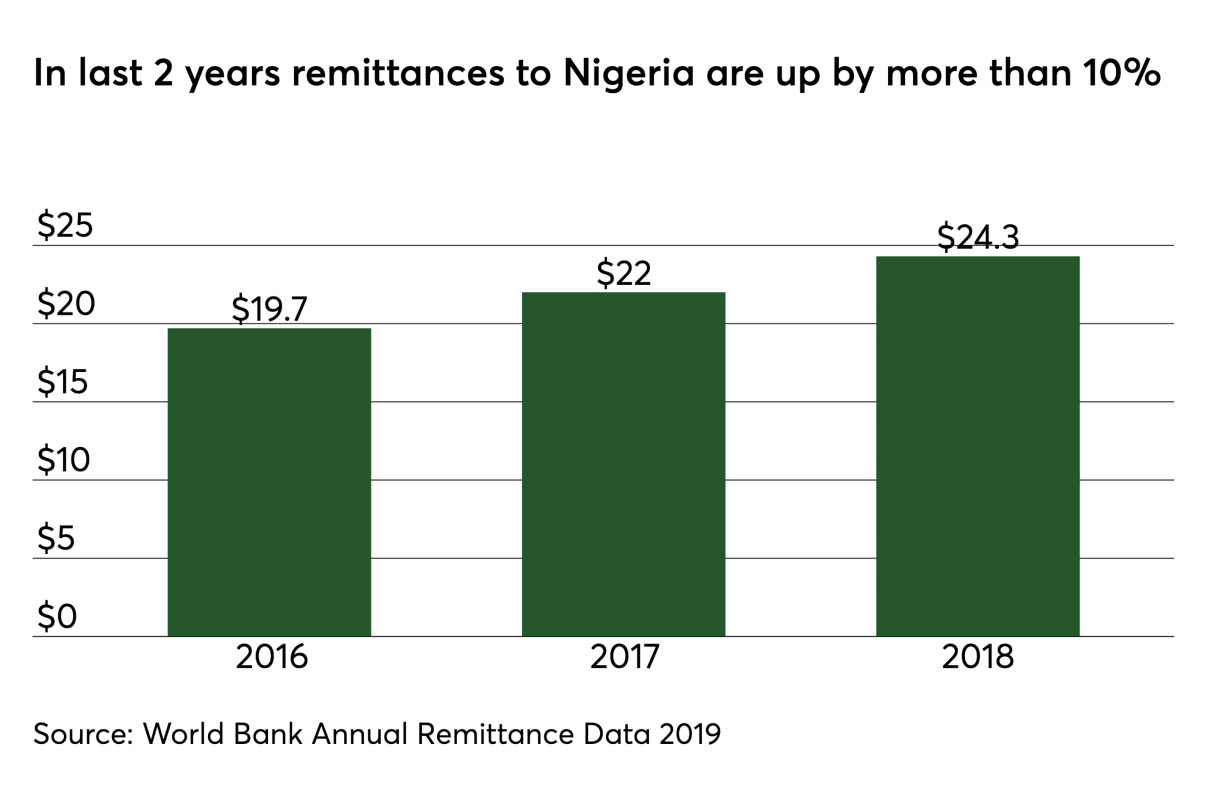 "We have been working on this for a couple of years. We are focusing on a specific target group, migrants, which is different than other challenger banks who are building digital banks for millennials," stated Magnus Larsson, cofounder and CEO of Majority.
Majority competes with other startups such as Remitly and World Remit, and is relying on smartphone adoption since it does not have the branch or agent network that Western Union or MoneyGram have in place.
Its mobile app and free transfers from the U.S. to a Nigerian bank accounts are the base of a product bundle that includes services such as international calls.
The company offers an FDIC-insured bank account and a Visa debit card for instore and online purchases. Majority has partnered with InComm and Visa ReadyLink to provide a network of retail chains such as CVS and Walgreens.
Credit cards
There are no overdraft fees associated with the account and it has no minimum balance requirements. In order to earn revenues Majority charges its customers a monthly membership fee. As the company rolls out its service it plans to target other large migrant communities, including Mexican consumers working in the U.S. and sending money back to Mexico.
"What we want is to be the right financial tool for the migrant community. More than half of the U.S. underbanked are migrants and we think we can help them because we humanize the banking experience by reaching out to the migrant community. We will soon be establishing a meet-up space to host community events and help them understand what we offer," added Larsson.
According to data from the World Bank Nigeria has been experiencing a boom in remittances received topping more than $24 billion in 2018, up by more than 10% from 2017.