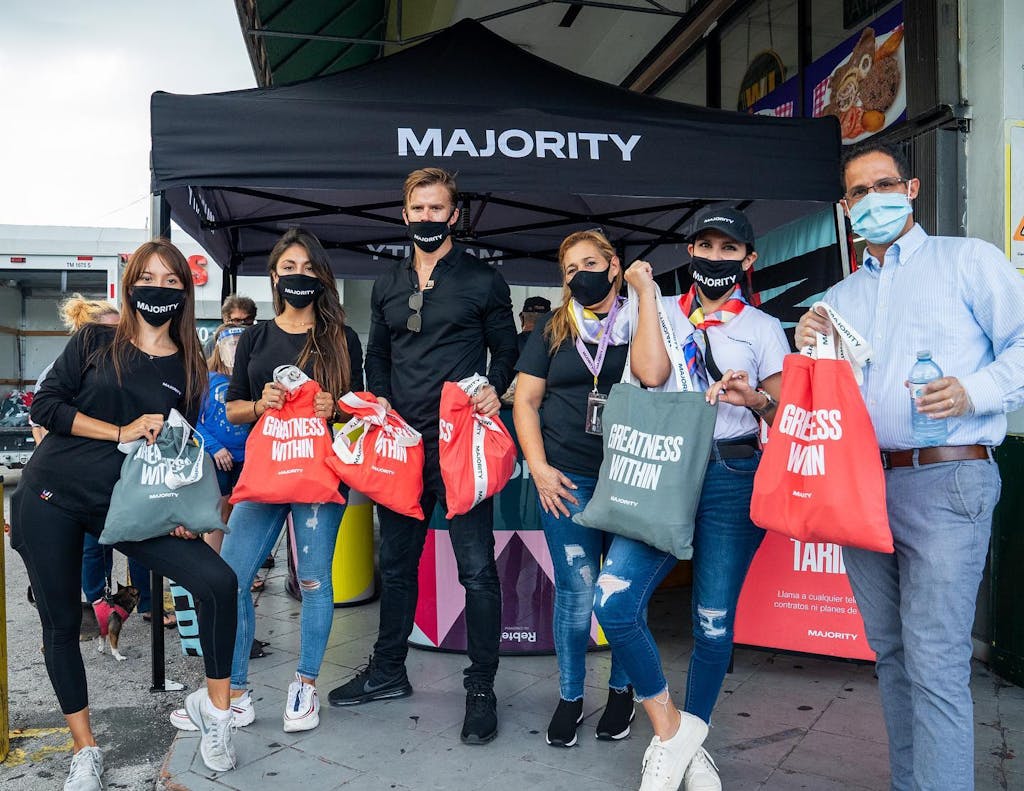 Majority TV
MAJORITY Cares About Community
Supporting those financially impacted by Covid-19
The Covid-19 pandemic has had a huge financial impact around the globe. We've witnessed first-hand the particular effect this has had on the communities we service.
When we started MAJORITY, it was with community in mind. That has never changed. We continue to care about and support our members and their communities, not only with words but through action.
By providing a product that helps migrant communities stay connected and feel financially secure and arranging events like our Grocery Giveaway, we continue to support the community through difficult times.
Special thanks also goes to our community partner, Price Choice, for helping us deliver food to those families financially impacted by Corona.