If you haven't already heard, the Central Bank of Nigeria now requires all money transfers to Nigeria to be in US dollars.
So what does that mean for those of you sending money to Nigeria from the US?
We break down how this new regulation could affect your transfers, how to still send money to Nigeria, and how to save on expensive fees.
How to send money to Nigeria from the USA
You can send money to Nigeria using the same methods you did before; however, there are a few differences.
The biggest change is that all money transfers from the US must be sent and received in US dollars. For senders in the US, there is not much of a difference, since they are already used to sending in US dollars.
However, this may cause issues for loved ones in Nigeria waiting for their money, because the receiver needs a specific kind of account called a domiciliary account to convert the dollars into naira, if they don't want to use a cash pick-up option.
What is a domiciliary account in nigeria?
A domiciliary account allows an individual to receive and make payments in US dollars and other foreign currencies. All money in a domiciliary account is valued at the current exchange rate.
Depending on the bank, most domiciliary accounts in Nigeria require a minimum opening and operating balance to get started. In return, customers usually get unlimited cash withdrawals, ATM access, and a checkbook.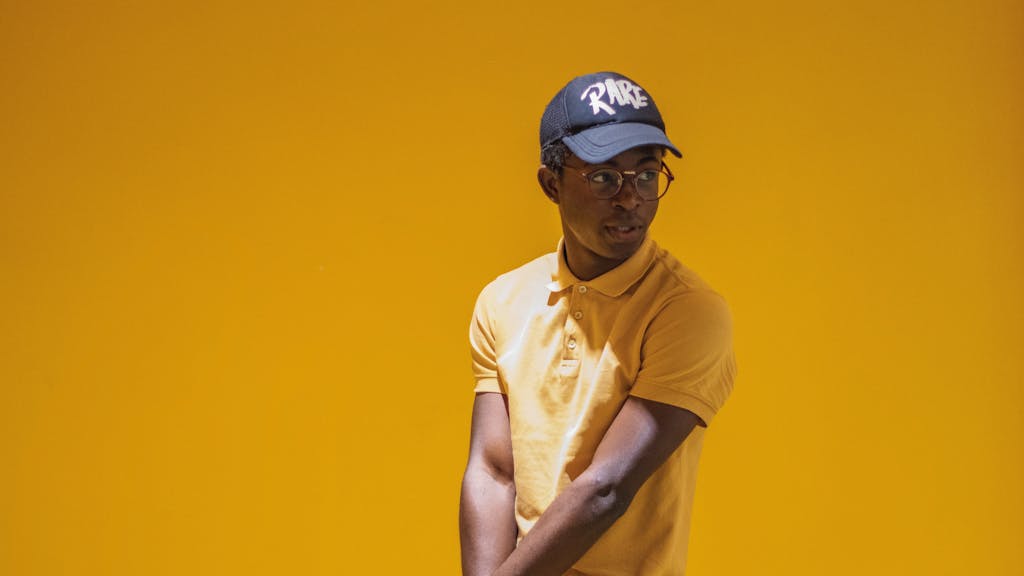 3 Tips to get the best deal on Nigerian money transfers
Looking for the cheapest way to send money to Nigeria? Follow our tips!
1. Compare exchange rates
Although you can no longer see how much the receiver will get in naira, you can still see how much every dollar you send is worth when it's deposited into the domiciliary account. For example, if you use the MAJORITY app to send money to Nigeria, the receiver will get the regulated rate of $1.00 = $1 USD. However, other providers may have different rates, such as $1.00 = $0.98 USD, or even less.
2. Watch out for fees
The Central Bank of Nigeria's regulatory changes have had a huge impact on how remittance services do business. Therefore, even some companies who previously promised no fees are now forced to charge one to stay in operation. Thankfully, MAJORITY is still offering no-fee money transfers to Nigeria, so you can send as many transfers as you'd like for only $5.99 a month! However, many providers must now charge between $4–$7 on average per transaction.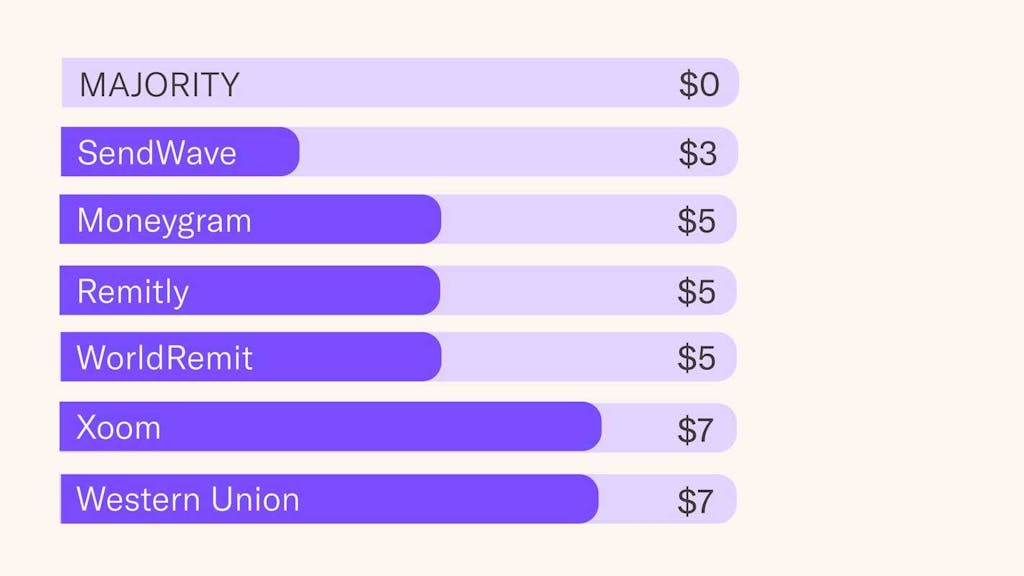 **Figures based on a $300 transfer to a Nigerian domiciliary bank account made with a debit card. Comparison based on advertised fees of SendWave, Worldremit, Moneygram, Remitly, Xoom, and Western Union as of December 18th, 2020, and such fees may be subject to change by the relevant banking institution. Consumers are responsible for verifying current fees charged by competitor services.
3. Check the send time
Given all the sudden changes, remittance send times may be affected. Check to see how long it is estimated to take for your loved ones to receive the money you send them, especially if they need the money fast. On average, money transfers with MAJORITY take less than 30 minutes, but it could be longer in certain situations.
Support loved ones with MAJORITY
The new banking regulations in Nigeria have made many Nigerians in the US concerned about whether they will still be able to send money to friends and family in Nigeria. But just know that MAJORITY is always here to help you support loved ones back home.
Whether it's sending money transfers and airtime with no additional fees or making cheap calls home, MAJORITY all-in-one mobile banking* has you covered. For only $5.99/month, you get all the no-fee money transfers you could need, plus an FDIC-insured account, Visa® Debit Card with discounts, no-fee airtime, and affordable international calling. New users can try the first month free!
Give it a try and start sending money to Nigeria today!
*The MAJORITY app facilitates banking services through Sutton Bank, Member FDIC.