Ahead of the MAJORITY + Ayoola Live: Father's Day Edition concert, we sat down with Ayoola Ayolola himself to discuss some of his career highlights, how he got started as a singer and actor, and the advice he would give himself and future migrants trying to make it big in the US.
Tell us a little about yourself and your story? How long ago did you move to the United States?
My name is Ayoola Ayolola. I am an actor and singer. I was born in Kano State, Nigeria. I'm a graduate of biochemistry from Covenant University, Ogun state, Nigeria.
How did the idea of your singing and acting career come about?
I started singing at the age of 5, when my sister and I performed before thousands of people at a Christmas Eve service. My father was a choir director for a very long time. I grew up knowing this and living in that reality. I would join several choirs, acapella groups and learn to play musical instruments. These continued until I won a singing reality TV competition called Project Fame West Africa In 2012. This launched my career in the Nigeria Music industry. Eventually, I decided to try my hands on a long time passion, acting. I was in need of another creative outlet. And I'm glad I found one.
What are some of your career highlights?
My singing career highlights would be when I won the music reality TV show in 2012, that singular moment is hugely responsible for where I am today. I also cannot forget the decision to add the acting side to my career. It was a very risky move that's paying off right now.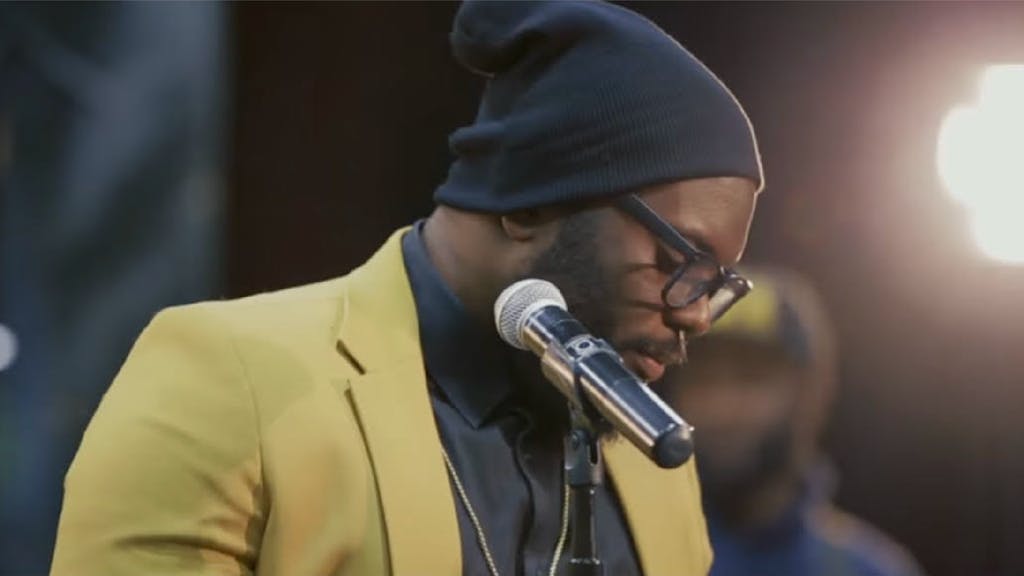 You have a mix of audiences who follow your career in the US & Africa, how do you bridge two different continents through your works? What do you feel?
It's a blessing to have a mix of audiences who follow your career in the US and Africa. Shows like Skinny Girl in Transit and The Men's Club, both on Youtube, are greatly responsible for the international acceptance my career has received so far. The internet makes the world smaller each day, and having two successful web shows that collectively pull millions of views every season is priceless.
Looking back, what advice would you give yourself?
I would pat my younger self on the back and encourage him. I would tell him "Don't be too hard on yourself, it gets better–take those risks."
What advice would you give to new immigrants to ease their transition into the United States?
Please be careful who you associate yourselves with. Look for people who have successfully migrated, and learn from their mistakes. It doesn't hurt to speak up, so don't be afraid to ask for help when you need some.
What message would you like to leave to future immigrants coming to the United States?
Please make sure you have your move completely planned out, leave no stone unturned. You can reduce your risks just by having appropriate information before and during your move. Also find a community willing to make things easy for you, a community like MAJORITY is definitely one to work with. They'll make your transition smooth.
Tune in for more Ayoola!
Can't get enough of Ayoola? Tune in to the livestream of MAJORITY + Ayoola Live: Father's Day Edition on Sunday, June 20th, 2021 from 1–3 PM (CT), exclusively @MAJORITYAfrica on Instagram.
Ayoola will be performing live with plenty of special guest appearances. You won't want to miss it!