From England, to Nigeria, to the US, Opeyemi Amosu, or Ope for short, is a true global citizen.
He's also an entrepreneur, chef, and owner of the West African restaurant concept, ChòpnBlọk.
Our story starts out in 1991 when Ope moved to the US to be with his parents. They settled in Houston, Texas where he went to school with "no one that looked like [him]" until he got to high school.
Thanks to some encouragement from his parents, Ope began playing football which eventually led to a scholarship to play at Truman State University in Missouri.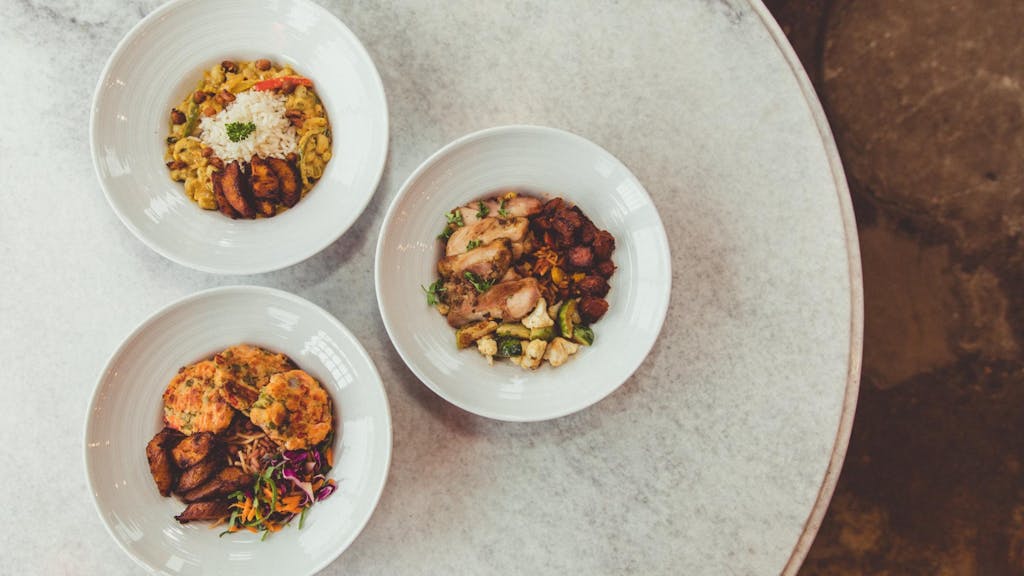 Never take culture for granted
And like many students, being so far from home was a big adjustment. But, Ope embraced the change.
"It really just kind of taught me a lot about myself," Ope says.
One of the most important things Ope learned was not to take his culture for granted. In Houston, he "always had access to the culture by means of the household." But in Missouri, without "even the most basic things like rice and stew," Ope began to long for them even more.
The experience gave him some perspective on being an African who primarily grew up in the US.
"I think all of that really shaped me," he explains. "You kind of have that duality complex that a majority of immigrants deal with. And honestly over time you learn actually to really embrace it."
Hard work pays off
At the end of his studies, Ope graduated with a degree in business with a specialization in marketing and management, and it wasn't long before he landed a job in St. Louis.
Ope was successful. He even got promoted and moved back to Houston. But he knew there was more in store for his future. His eyes were set on an MBA, so he made the most of his current situation in a relatively small company and used it to put together a body of work that he could present to MBA programs.
His effort got him into Rice University's MBA program where he chose to specialize in entrepreneurship within the energy sector.
"I always knew I wanted to start my own business one day...so entrepreneurship has always spoken to me. I come from a family of entrepreneurs, my parents are entrepreneurs. So, I wasn't afraid to work hard and learn about the grind and ultimately work on something that would be really meaningful to me."
Ope's hardwork and dedication paid off again. After graduating, he was recruited by General Electric to join their executive Sales and Marketing Development Program at their headquarters in Philadelphia, Pennsylvania.
The cultural divide
The experience was a once-in-a-lifetime opportunity to not only learn and get hands-on experience but also travel. Ope worked on assignments in Dubai, Brazil, and Argentina. But rising up the corporate ladder also taught Ope an important lesson about himself.
"I started realizing that the fulfillment that I got from it probably was not really one that was truly as valuable to me," he admits.
It was at this point in his life that Ope reflected back on an issue that had followed him his whole life: his identity. Between studying, moving across the US, and working in a large corporation, Ope felt the distance between his identity and his culture grow. A culture that he increasingly longed for.
He loved the opportunity to see the world his job afforded him. However, exploring international cities and meeting people from around the globe only served as a reminder that he was lacking a connection to his own roots.
Ope pointedly observes, "I noticed that there were so many cultures that were so accessible to me that I didn't necessarily identify with, but the one that I did identify with, I always had to go out of my way to access it."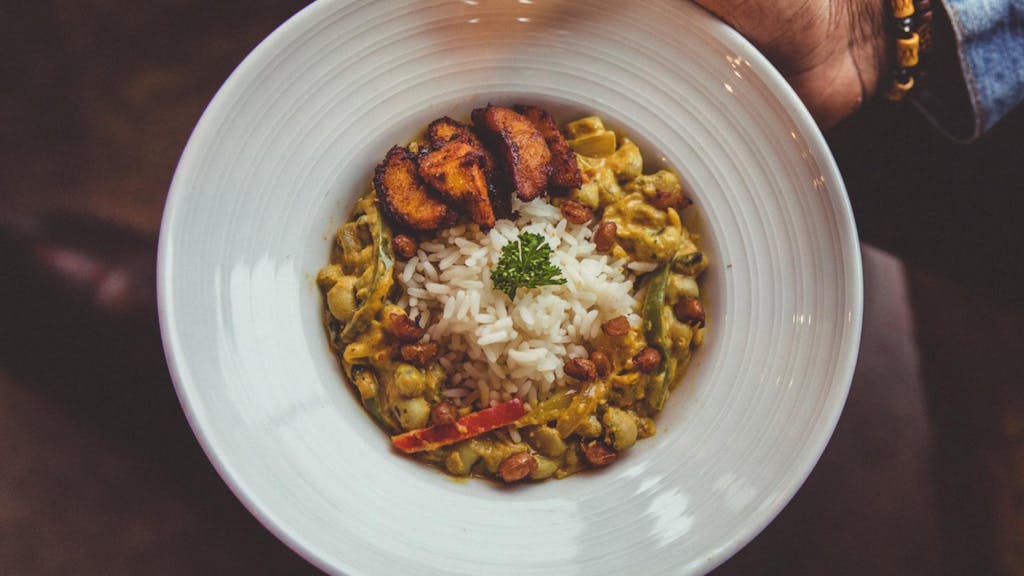 The language of food
It's a story many people with a multicultural background can relate to. Ope would drive all the way across town just to get a hand on a few basic ingredients to remind him of all the family celebrations that inevitably revolved around food.
However, although Ope didn't know it at the time, this struggle to reconnect to his culture through food would be the catalyst for starting his next project. He remembers the date like it was yesterday: January 18th, 2017. Ope was on the road for work when he was inspired by a sign advertising an Italian street kitchen.
"I love my culture. I love food. I want to get into it. That's what we're going to do. We're going to create a contemporary West African-inspired restaurant concept that can share the beauty of the culture in a language that everyone responds to."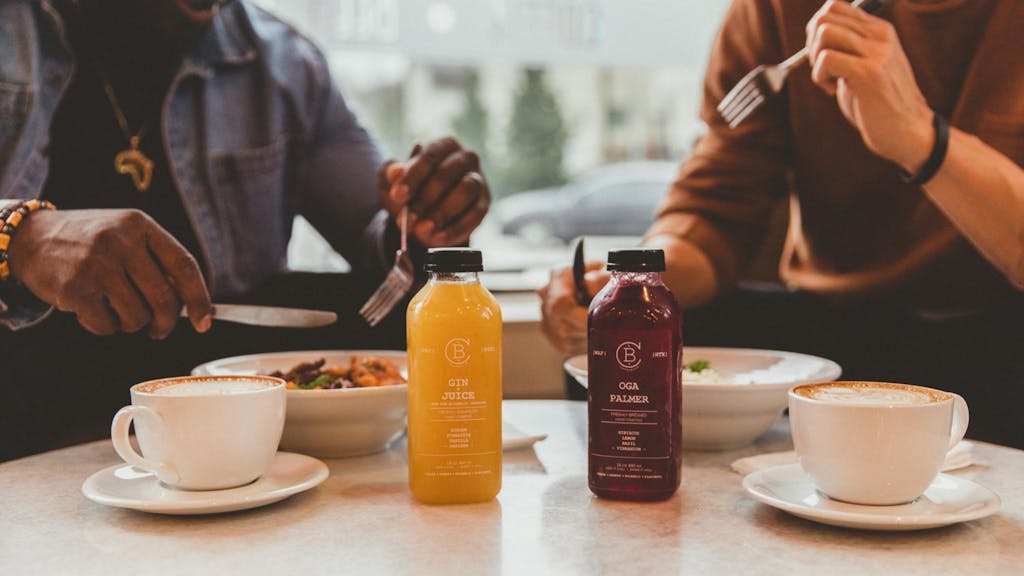 The ChòpnBlọk concept is born
The language Ope is referring to is of course, food.
The result was Ope's restaurant, ChòpnBlọk. But his dream didn't materialize overnight. While still working his day job, Ope also took on a job as a prep cook at Chipotle.
"I wanted to learn, from the inside, how to really make something like this work and appreciate it," Ope recalls.
Then in February 2018, ChòpnBlọk officially got its start. Always the entrepreneur, Ope started out catering private dinners where he happily accepted feedback on the food so that he could get his recipes just right.
Soon ChòpnBlọk started gaining momentum, and Ope was doing public events and popup restaurant takeovers, which was a new concept in Houston at the time. Customers were thrilled by the "true dinner experience," and Ope was happy for the change to "really share the narrative and ultimately build a following as [he] tested out the concept."
The end result was a total success. Not only do Ope's fellow Nigerians embrace the concept, people from other cultures are also taking the opportunity to join in and learn more about West African food.
"The story that's being told is owned by us"
And ChòpnBlọk continues to be a success, even though Ope has had to pause the project due to Covid-19.
But what has inspired him along this journey?
"I think storylines in narratives are very important. You often hear that history is told by those who won, not those who were defeated," Ope begins. "I know that it's a narrative that if we don't choose to focus on someone else, who's going to tell our story. So how about we go do what we can to help shape it and make sure that the story that's being told is owned by us, and it's one that's really true to what we're all about."
That's why Ope sees ChòpnBlọk as a platform just as much as a restaurant concept.
"It's a platform to be able to introduce something to the broader space and then utilize that platform to share other aspects of that narrative in different avenues," Ope adds.
Ope also takes inspiration from other Nigerian-Americans, such as Emmy-nominated actress, Yvonne Orji, and artist, Wale, both of whom he has had a chance to work with when they were in Houston.
"They've worn their culture on their chest and shared it. And that's really what we're just trying to do. We're just using a different means to do it," he says.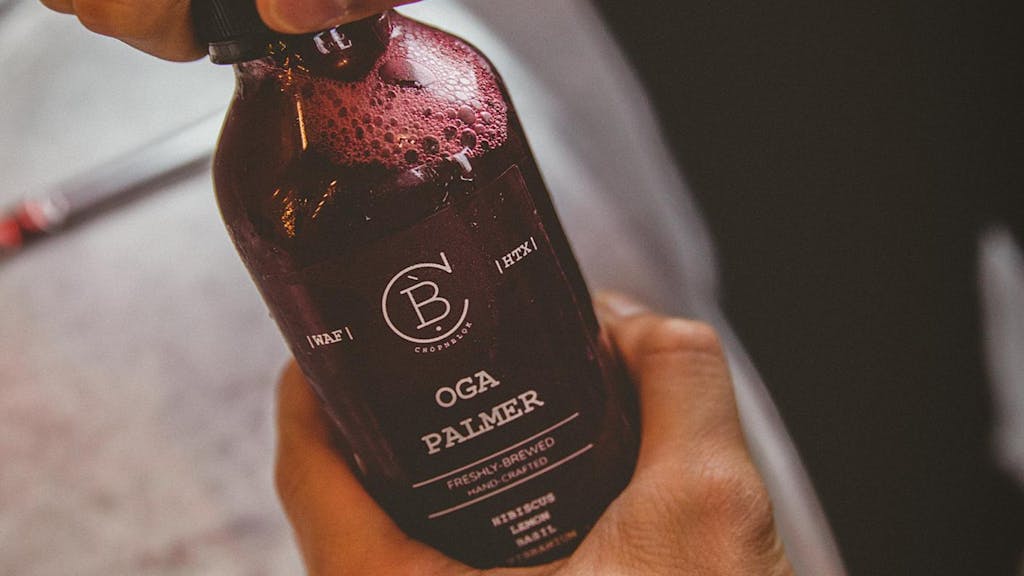 The journey is just getting started
But despite numerous successes under his belt, Ope feels he's only at the beginning of his journey.
"I know the ambitions I have for it, and I know the importance that West African culture plays in our global society. And so I don't think I even scratched the surface on what it is that this is meant to be."
Do you want to see what Ope has in store next for the world or just want to try some of ChòpnBlọk's delicious food?
You can sign up for updates on upcoming events on their website or follow ChòpnBlọk on social media.
And some final advice from Ope, "Don't stop, don't quit, just keep pushing."
If you enjoyed this inspiring story from Opeyemi Amosu, you can find more like it by downloading the MAJORITY app and reading more of our articles on personal finance, community stories, and life in the US for a migrant.