Over the years, Nigeria has made a name for itself as a country filled with unique cuisine. One of those well-known cuisines is the light and fluffy bread, better known as Agege bread.
When most people see this bread they simply think of a quick snack or a light breakfast option, but to Mr. James Onobun, owner of Jolly Jolly Bakery, along with his wife Jolly, he sees more than bread, he sees an opportunity to fulfill his dreams.
From Humble Beginnings
Hailing from Benin City in Edo State of Nigeria, Mr. Onobun comes from a line of humble entrepreneurs.
"My mother was a trader [and] my father was a carpenter," he explains with pride.
From the age of 12 to 16, James would develop his business skills by helping his mother.
"When I was in Nigeria, I used to help my mother go to the bakery every morning," he continued. "I would help my mother wrap that bread before going to school, and after school I would help her sell the bread to travelers going from the east to Lagos."
Hustling at an early age is what encouraged James to make the move to America.
Creating your seat at the table
In 1976, Mr. Onobun relocated to America on a track scholarship to attend Southwestern University.
Like most immigrants that relocate for school, getting a job is important for survival in a new country.
While in school, James was on the lookout for financial opportunities, and ended up applying for a job in a restaurant, and *luckily for [him], this restaurant had a bakery."
Shortly after graduating in the "top five percent of his class," James was offered a full scholarship from FedEx.
"They offered to pay for my MBA with a job offer on the table," he reports.
Staying in line with his passion, James remembered his humble beginnings.
"When I left Nigeria, Uncle Ben's Bakery was big back then and bakeries were very successful. My intention was that I would go back to Nigeria and open a bakery."
Fortunately for James, the decision of opening a bakery in America would pay off first.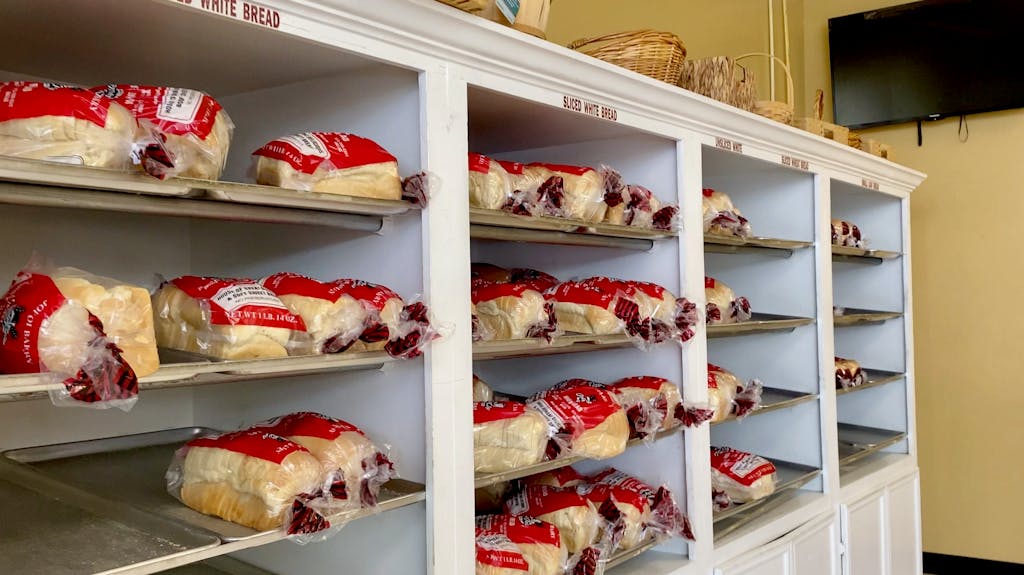 Mixing ideas to make it happen!
After declining the offer from FedEx, James moved to Texas in 1981. An unusual decision he thought, but he decided that "instead of looking for a job with my degree, let me look for a job as a baker."
Mr. Onobun's bravado landed him a job with Randalls Food Market as a Bakery Manager. For seventeen years, Mr. James dedicated his life to his love of making bread, all while mixing his passion with his degree in business until Randalls was bought out by Central Market, another grocery store.
Eventually, Central Market hired James. He credits his success to hard-work and precision.
"I was bringing in that bakery [nearly] $800,000 a week. I had 60 people working under me".
However, during this phase of his life, he realized that he missed the joy of baking.
Enjoying what's in front of you
After traveling across America while working for Central Market, Mr. Onobun was able to learn different techniques for baking and bakery management. Over the years, he created numerous, "[bread] recipes for Central Market."
Working ten years with Central Market, James realized that opening a bakery in Nigeria wasn't as forthcoming as opening a bakery in America.
Yet, James' push to start his own business wouldn't have been solidified if, "[he] didn't have the support of [his] wife", Mrs. Jolly Onobun.
That is how James and Mrs. Onobun got the idea of opening Jolly Jolly Bakery from their home, in which the business is named after his wife, Jolly.
The couple started on a small scale. He wittingly recalls how, "[he] still has the small mixer they used in their house" and that it is currently in his Houston location.
James recalls how after work he and his wife would "play with recipe after recipe" until they found the perfect bread mixture.
It took a year and a half to develop their bread and business model. The couple sold their bread locally until it was time to scale the business.
Their dream manifested into brick and mortar when they opened their store front in Houston, Texas.
"We bought this place in Houston for less than $40,000." James recalls, "The building had good equipment in there, over the years we'd put in new equipment." He proudly stated that he was able to open the store front, "with no loan."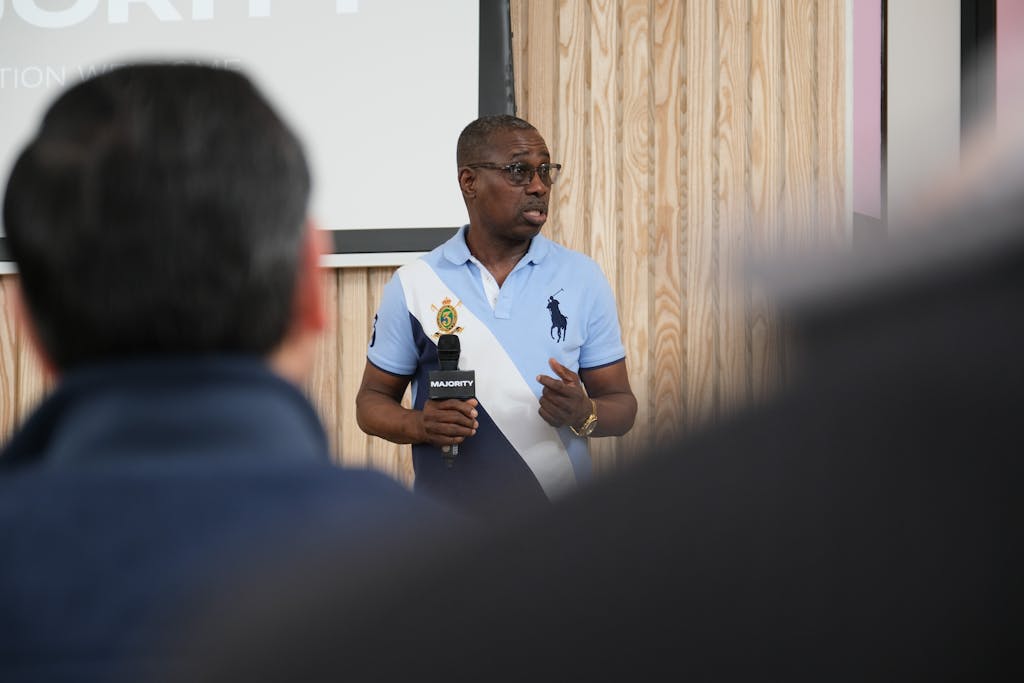 Success at the tip of your fingers
James attributes the secret behind his achievements to zeal and being original.
"I developed a product that no matter where you come from, be it America or Nigeria, when you put [Jolly Jolly] bread in your mouth, you will say, 'Wow!'"
Living in Houston gives James and his wife the experience to appeal to a diverse market, which he says fuels his goal to always make, "a damn good bread, period."
He adds that, "God has been very very good to us. The Houston store made us able to fund the store in Dallas."
Branching out to people of different backgrounds and staying true to a particular concept, has been beneficial to the business growth of Jolly Jolly Bakery.
Five years ago, James was able to source a company that would create a ready to use bread mixture.
"[Now] we have a Jolly Jolly mix, Jolly Jolly wheat bread, Jolly Jolly dinner roll, Jolly coconut bread. Jolly Jolly mix comes in a box, for us to use the same mix that the company uses in Houston, Dallas, and all the other Jolly Jolly locations."
Mr. Onobu was able to successfully brand and mass produce his product for a bigger market, making the streamline of selling his bread much easier.
Save some for the next generation
With further hopes of business expansions, 18 years later, the father of three is optimistic that his company will continue through his children.
Mr. James mentioned how the next generation and observing his sons have inspired him to want to grow his business in different outlets.
"I see a lot of young Nigerians, doing a lot of different businesses and I am impressed."
His advice to immigrants is that survival is not easy anywhere, but the end goal is to help yourself and to help others that believe in you.
"You can be a trailblazer, grow from there. I'm quite familiar with people coming over and trying to get a [quick job], just to get money and it's not easy."
He continued to stay "stick to and develop what you know" … "Whether Nigerian, Ugandan, Ethiopian, you name it, no matter what origin you come from, you have to start with a dream."
Mr. Onobu has lived the life of a young immigrant coming over to America and with the help of a nurturing wife and supportive sons, he believes the future of his company is secured for greater opportunities.
"I don't want my business to die, and it will never die." His goal is to open franchises across the country and hopes his sons will expand globally.
"I am a very, very simple guy," an element he believes has kept him rooted, and he is certain that his family back home is proud of the man he has become.
"My family back home have received me impressively; they are quite familiar with what me and my wife have done here. They go to YouTube and check out all the videos about the business."
Mr. James Onobun, one of the many immigrants opportune to enjoy the land of milk and honey, believes that not only is he living the American dream but the dream of being an accomplished immigrant.
James left the interview with the simple but assuring words of, "Long Live Jolly Jolly!" A statement that is a testament of his and his wife's bravery to take his passion of baking bread and turn it into a multi-million-dollar business.
If you want to continue to know more about Jolly Jolly Bakery visit the company on their website: https://www.jollyjollybakery.co/ or follow Jolly Jolly on Facebook and Instagram.