Destination Africa, here we come!
We're proud to announce that MAJORITY is hosting AFRIMMA for the second year in a row. This year's theme is Destination Africa.
For those who don't already know, AFRIMMA is the only award show of its kind celebrating music of African origin, including Afrobeats, Bongo, Genge, Highlife, and more.
Although AFRIMMA goes digital this year due to the Covid-19 pandemic, you can expect the same amazing talent, live performances, remarkable fashion, and high-quality entertainment.
Read on to learn more about how to join the AFRIMMA fun with MAJORITY, including after parties and exclusive interviews. Plus, for the first time, we're offering a special AFRIMMA promotion, only valid until Sunday, November 15th, 2020!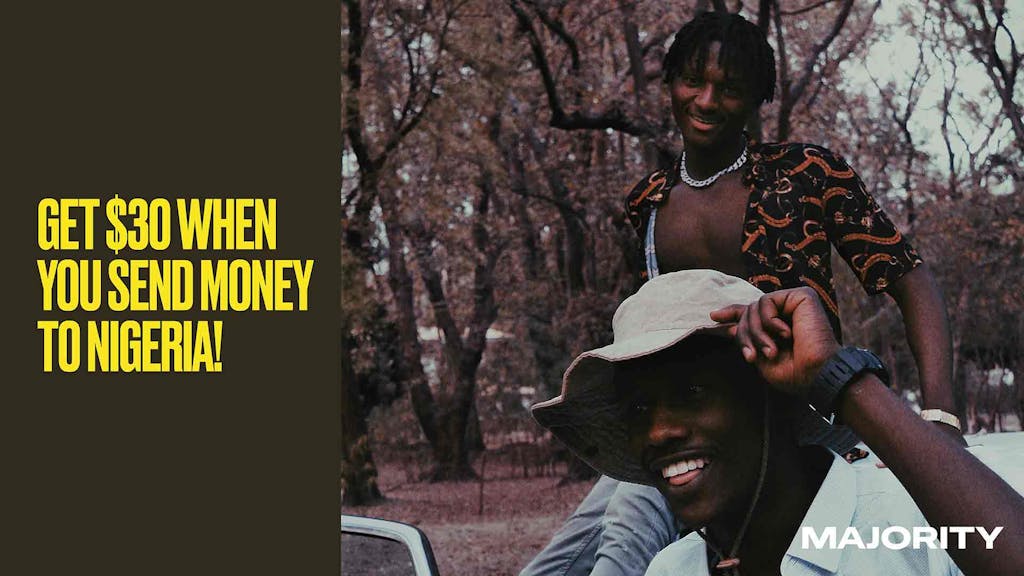 Special AFRIMMA offer!
To celebrate being a proud sponsor of AFRIMMA, we have a special, limited-time offer* for new users. Get a $30 bonus when you send your first money transfer to someone in Nigeria!
That way both you and someone in Nigeria can join in on the AFRIMMA celebrations together! Plus, we have the best exchange rates to send unlimited money transfers with no fees. Check out the link below to get started.
*Offer only valid for new users until November 15th 2020.
Join our AFRIMMA watch party
Don't miss out on all the fun and entertainment, join our AFRIMMA watch party!
We'll be live streaming the entire show for anyone who wants to watch. Simply tune in on Sunday, November 15th starting at 1:00 PM CT to take part in the festivities.
There will be live music, performances, and much, much more. Plus, find out who takes home the lucrative Artist of the Year award! Will it be Burna Boy? Davido? Wizkid?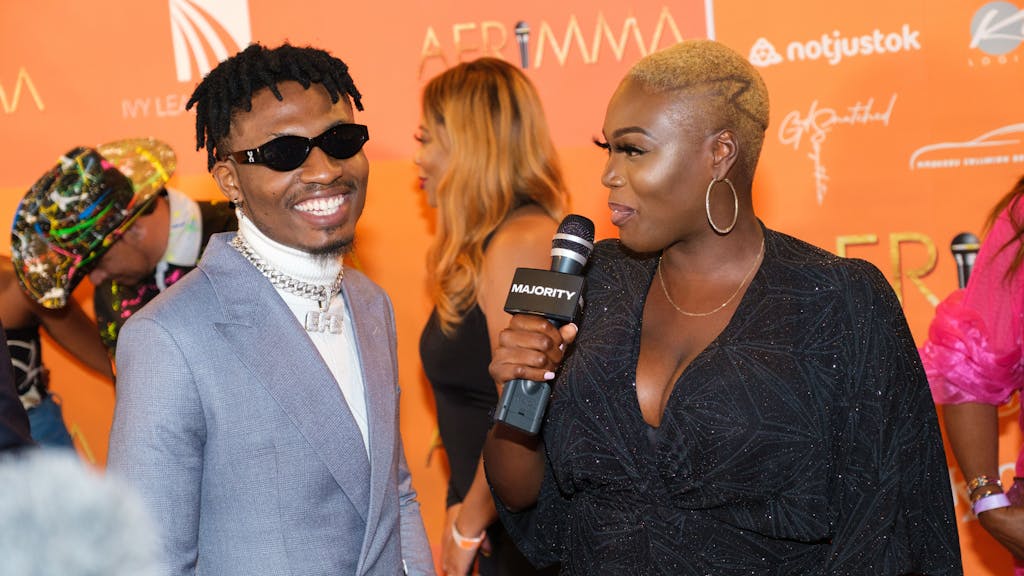 It wouldn't be AFRIMMA without an afterparty
Just because the show is over doesn't mean the fun stops. Tune in to the MAJORITY afterparty to keep the night going!
We'll be live streaming from our Houston Meetup after the ceremony with our very own Faozy Aminu hosting. There will be special guests, exclusive interviews, great DJs, and more!
Follow us on social media @MAJORITYAfrica and @MAJORITYOfficial for sneak peeks and exciting updates!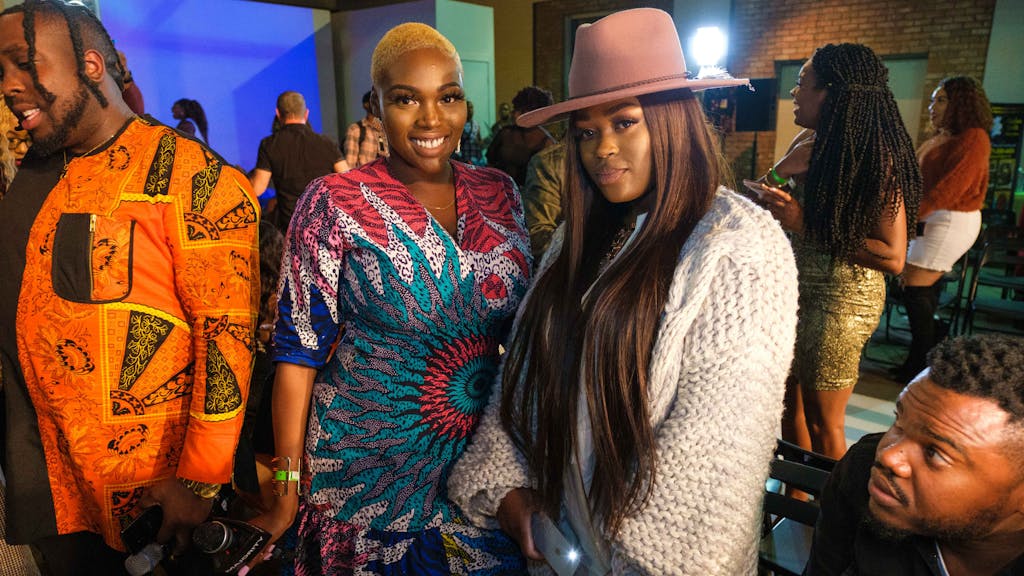 New! Exclusive MAJORITY-inspired fashion
With the help of famed designer Zainob Amao, MAJORITY is ready to turn some looks.
For the first time ever, we're collaborating with fashion label A.M.A.O. to create a MAJORITY-inspired look exclusively for the AFRIMMA fashion show. Zainob is a renowned designer who has created pieces for the likes of rising American-Nigerian artist, Tobe Nwigwe!
You can tune in to see Zainob Amao's piece hit the runway at the Virtual AFRIMMA Fashion Show on Saturday, November 14th, at 1:00PM CT on the AFRIMMA YouTube channel.