This 32-year old Nigerian, former high-school athlete, and current MAJORITY ambassador, forged his success story through drawing and comedy after overcoming a hurdle he didn't expect: American English. Despite his success, his American Dream is lacking one key piece: "I'm still single, so it's not home yet."
One of the main concerns we face as migrants is the challenge of learning a new language. You may have taken lessons or just barely know a few words. Regardless, it is certain that you will struggle for some time until you are able to communicate effectively in your new country.
Although migrants sometimes move to countries that technically have the same official language, its usage may differ from border to border. So, when he migrated to the US, Chukwononso Ofili found out that what he thought was a common language became the first challenge he had to face as soon as he stepped off the plane.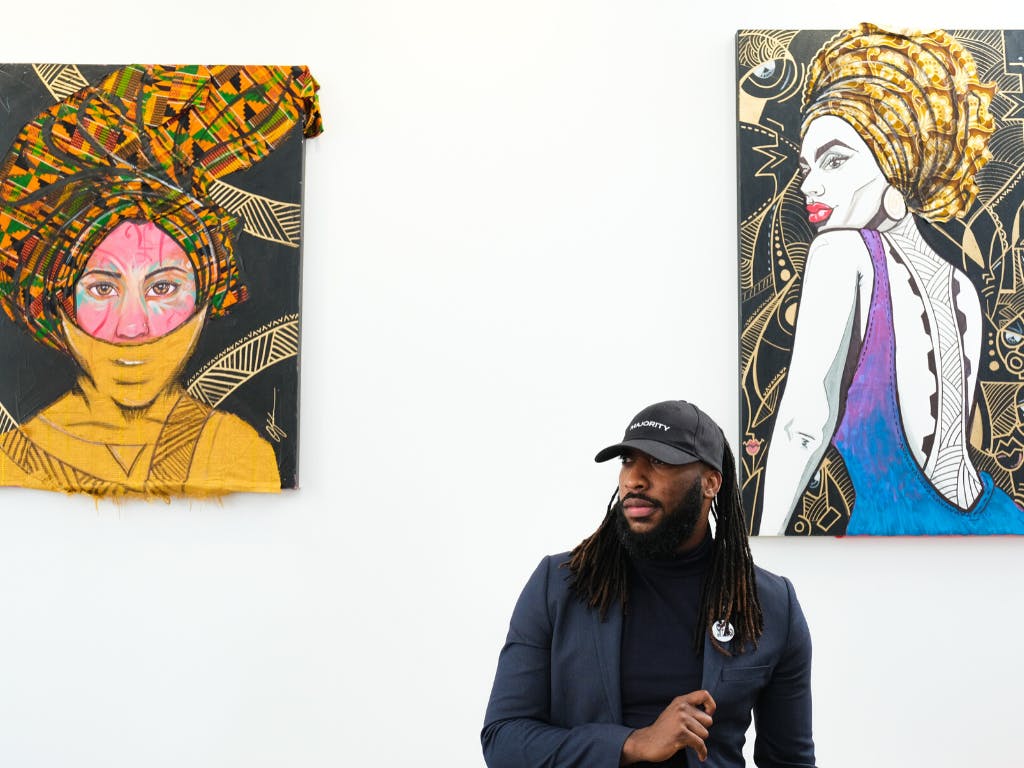 What was your first day in the US like?
I remember being picked [up] from the airport, watching how clean the roads were in America. It wowed me so much. It was mind-blowing for me. I was taken to a restaurant, and a female staff member walked over to us and she said: "(mumble)?" with an American accent, and I could not understand her. It was the first time I heard American accent. So, I thought to myself: "Is this what I will be experiencing for years and years?" Eventually, it got better, but it took me almost nine years, until 2016, to get used to it.
How was life for you before coming to the US?
I am from the Delta state (Southern Nigeria), but I was born in Lagos. My hometown memories for sure were when I used to run inter-house sports in secondary school. I carried first for six years straight. Another memory I'm very fond of is the day my parents finally let me do art. I think they accepted it just because I am the last born.
What made you decide to migrate?
My dad came to America in the seventies. So, when he got back it was his priority. He told us that all of us have to come here. He told us coming here changes your mindset. America wasn't on my mind, but at the age of 13, I knew I would be here somehow.
How old were you when you finally migrated?
I came here when I was 19 to attend school. It was very exciting, but I didn't know what to expect. Not knowing what to expect is also a good feeling at times. That's how I felt. The unknown was cute for me. The good thing is that I had an elder brother, so I knew I was going to stay with him and adapt easily.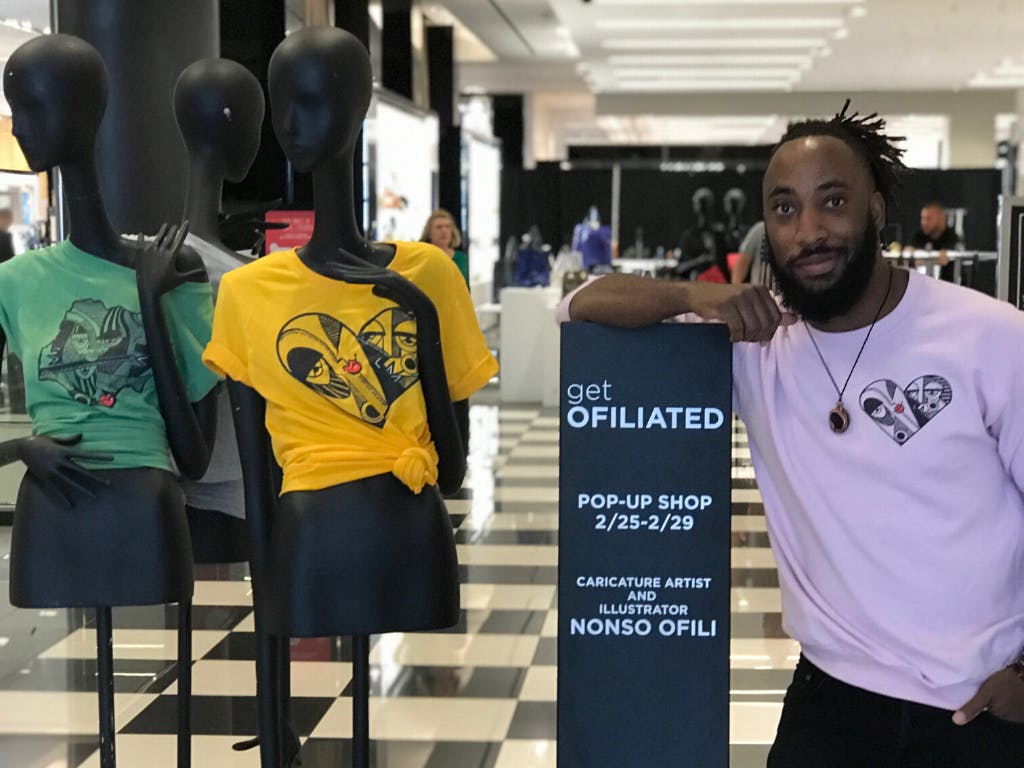 Who did you leave behind? Why? How did you feel?
I left my parents behind. I came here just for a better life and to help my parents because the currency is totally different. If I am balling (doing well) here, I am balling times three in Nigeria. So anything to help my family. But after some time, you really start to miss them. You miss that love, especially during difficult times like the [COVID-19] quarantine. I am missing the love, I guess.
And what do you miss the most? And why?
Food! I miss the food. In fact, I never liked my parents cooking back then. But when I came here, I started to realize that the food here is at 50% of the Nigerian level. The best in America, Nigerian/Africanwise is just 50%. No matter how good the cooking is here, they can't come close to the Nigerian taste. The difference is clear.
When you were adapting to the US, where did you find strength in difficult times?
School was difficult for me. I think that was really my most difficult time because there was nobody to turn to. So my strength was in my friend Alfonso. He is Mexican and I come from Nigeria. We found out that we have so much in common; food, culture, soccer. He was older than me by a year and he knew Houston very well. So he was the one taking me places. His name is Alfonso, and my name is Nonso. We share the same birthdate. So we just bonded off the name and the birthdates.
Why was school so difficult?
The major I chose was Product Design and it did not exist. It was a new major at the University of Houston. So I did not have a mentor. Something that would have taken me four years, I struggled for six years. I did not have an African mentor. In fact, I was the only African in my major, so, pretty much I spearheaded Africans in Product Design at the University of Houston.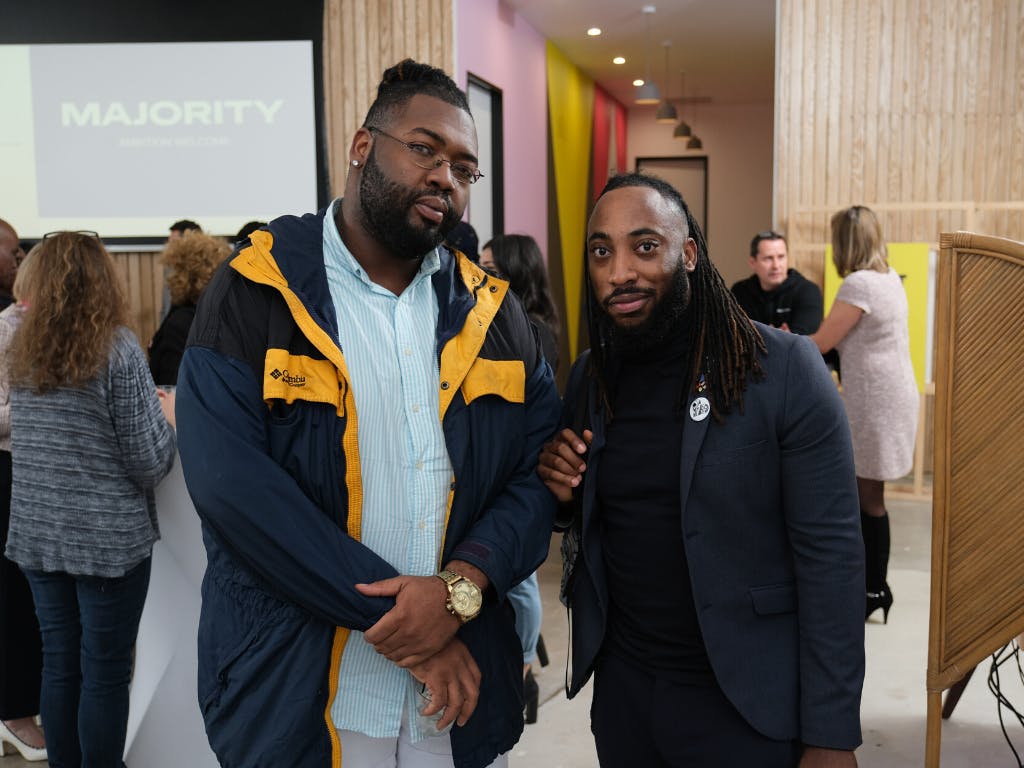 What have been your great sources of joy now in the US?
My accolades. My success is my greatest joy because everything that I am known for, I started from the ground. No help from anywhere. The comedy; let's do this, we woke up one morning and said: "let's go and do a video." The arts; I started by drawing on an ironing board as a table. I drew Ice Prince when he was hot, and he reposted it. Genevieve, Beyonce, Drake. That got me out there. I started from the bottom. To see people are now accepting it, and really putting money into this thing I started from the ground, it feels very good.
What is your American dream?
I have achieved the small things, and now I want to make them bigger. An art exhibition, I have done it. Having a clothing line, my website is running. I wanted to be a comedian, I have done it. So what's next in that department? In the art exhibition, sell one art piece for one million. In comedy, do my own comedy show. So, everything sets it up to the next level.
What have you learned from being a migrant?
I have learned a lot, but in the nutshell, I would say, as someone told me one day: "A closed mouth doesn't get fed." That's the number one lesson I learned here. Tell people what you are going through. Everyone I have told what I was going through, had something to help. So, speak up more.
Do you feel at home here?
When you start to have friends you can call family, that's when you are grounded. They say influence is who you know, and I can say I know people. But, I am still a single man, so it's not home yet. I have a house, but I don't have a home. I would say I'm steady here, but saying "I feel at home," I am still working on that.