Aristo Gaspar came to the United States thirty years ago to work washing dishes. Today, he is the owner of two restaurants and two cafés that offer "the taste of home." Despite his success, he continues searching for the American Dream.
Peering into the life of Aristo Gaspar is to discover a man who came into this world to overcome obstacles. Something, undoubtedly, that he learned from his mother, who had to educate and feed nine children on her own.
It wasn't easy. In fact, Aristo describes his childhood as "very sad," and says that sometimes they had nothing to eat. His first forays into the kitchen were at home, preparing beans and eggs. "It was all we had," he explains.
Driven by necessity and motivated by his desire to get ahead, Aristo landed his first proper job at just thirteen years old: a dishwasher at a restaurant in Mexico City. Meanwhile, he continued studying.
In search of ways to get by and help his mother, Aristo began traveling to the United States to buy goods, which he then sold in Mexico. Most of the time he crossed the border "through the river."
This connection with the United States pushed him to find a way to immigrate permanently, so he got his paperwork in order and obtained his first visa. When his uncle picked him up at the border, they went to McDonald's. "Now they'll see what I'm made of," thought Aristo while eating his first hamburger as a migrant.
Letting go of fear
So began a 32-year story in which Aristo performed all of the jobs one can do in a restaurant–starting off as a dishwasher, but always watching, asking, and learning in order to take on new responsibilities.
His experience in Mexico also helped. For a time he worked there as a tortero (a seller of tortas, a type of Mexican sandwich) and he had studied cooking. Then, little by little, "things started happening."
The hardest part during those first years was not having his family nearby. There were also less migrants back then, and those that were there, were older. In addition, he endured more racism and a lack of opportunities. "It was different, not like today," he recalls.
Nonetheless, he continued on his path and found opportunities. One of these was the honor of being the chef for the Houston Astros, the city's baseball team, which won the World Series Championship in 2017 and took second place in 2019.
"Cooking for the Astros was a great accomplishment. They thought I was undocumented and saw me as just another immigrant," he remembers with a smile. But everything changed once they tried his food. "When they say, 'Let him cook, I want his food,' it's a lovely achievement."
The key, Aristo believes, is maintaining the drive to push forward, to overcome, to take advantage of opportunities. "Little by little, you let go of the fear, and your dreams come to you. The trick is not to be afraid," he says.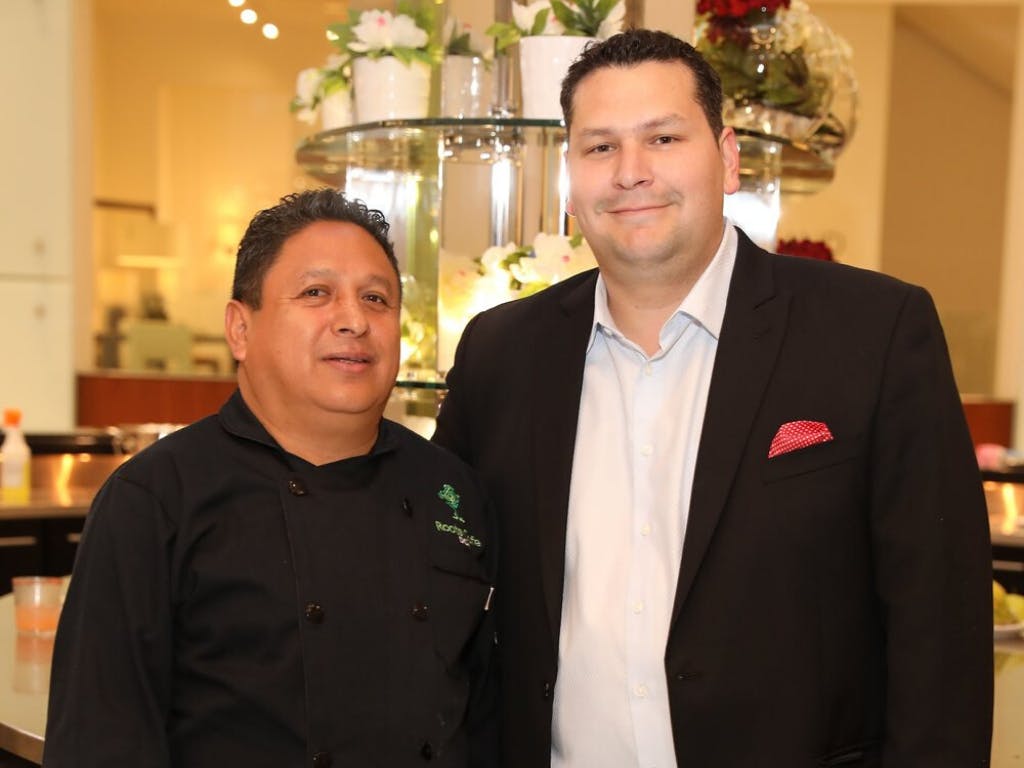 Respect and affection
In regard to his life in America, Aristo says that what he appreciates most is the chance to travel and get to know other countries. However, above all, "to come back with your head held high, and when they ask to check your documents they say to you, 'Welcome!'"
That, and also that his work is recognized. It's a badge of pride to have colleagues, friends, and coworkers from over thirty years in the profession that speak highly of his work. "To feel this affection makes me very proud, and it's something that I've earned after so many years of working here."
He has earned that respect for himself, in part through his efforts to help the community where his restaurants are located. In 2017, after Hurricane Harvey, he supported the recovery effort from his restaurants. And in 2020 he helped feed healthcare professionals during the COVID-19 pandemic.
Aristo considers it important that others can also benefit from his success. "I like to share what I have with the community, to give a little back, because it's part of all that. I see it as a life with an open heart."
"So people can enjoy my own flavor."
Although his speciality is Mexican cuisine, it's typical to find options like waffles or fried chicken on the menu in his restaurants, which are more characteristic of American cuisine. His philosophy is that people should be able to find the flavors of their home.
Through his professional experience and his personal journey, he understands that the flavors that people like the most are those that bring us closer to the things we love, what we consider "ours."
"That's why the Venezuelan is going to want an arepa, the Salvadorian a pupusa, the flavors they're familiar with."
For Aristo, being exposed to the different cultures that co-exist alongside one another in Houston, and the different cuisines he has had the opportunity to get to know, has been an enriching experience. "It's the same for many of those dishes, just add pico de gallo and it's Mexican food," he says jokingly.
His objective as a chef is for people to taste "home" when they try his food, for them to remember those dishes they knew so well growing up. "To give it that special touch, so that it stands out. So people can enjoy my own flavor."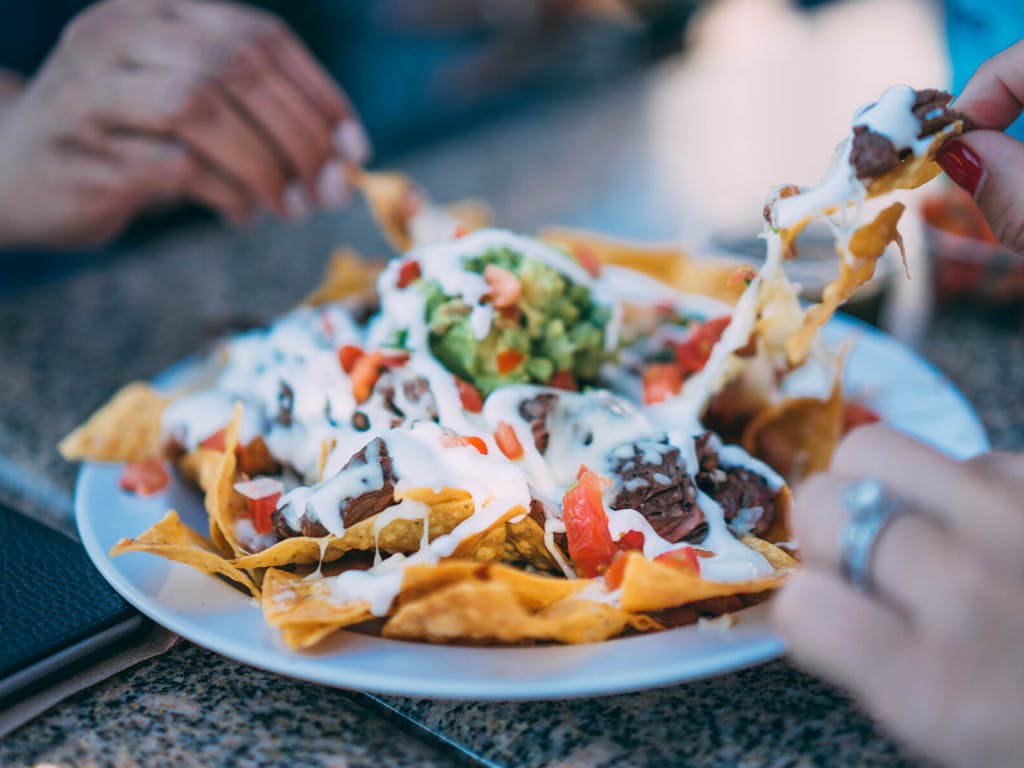 The "American Dream"
Despite all he's accomplished in thirty years of working — chef to athletes and movie stars, and owning four eateries in Houston — Aristo believes he is still working to achieve the "American Dream."
For those who want to follow his example, he recommends thinking hard on it first, but also to push themselves, to "work hard" and don't stop. "If you have that vision, don't stop until you try, because if you fight for it, you'll succeed."
Aristo insists that the US is a good place to immigrate because "there's lots of work" and lots to do, but you have to try to surround yourself with "the right people who are going to guide you, and who can set you on the right path."
Many people tell Aristo, "I think you've got it made." But he doesn't see it that way. For him, the goal in life as a migrant will be complete when he manages to consolidate his eateries and assemble a good team. "To work less and spend more time with my family. That's my American Dream," he says.
Aristo is a business partner with MAJORITY, so if you're a member, you can get 10% off catering and 15% off food from two of his locations: Roots Cafe and Raizes Mexican Kitchen. Check out the discount page for more info.