You're a business owner? Congratulations! We know it's the result of a lot of hard work. When it comes to your business's finances, it's important that you have a bank account set up right away.
Here's what you need to know:
What is a business bank account?
Your personal bank account is where you manage your personal money. A business account is required to manage the money for your business; you cannot handle business money in a personal account. It's required, but it's also good to keep these things separate to help you with filing your taxes every year and also tracking your business's growth.
How do you open a business bank account?
First you have to choose a bank that you want to open an account with. You can use the same bank that you have for your personal bank account, or you might find another bank that is better suited for businesses. Different banks will offer incentives for business owners, such as discounts, lower transaction fees, and credit should there be an emergency. It just takes a little bit of research to find the bank that is right for you.
You can open an account online or make an appointment with the bank to do it in person. If you feel like you will have a lot of questions or need some extra guidance, an in-person meeting is always a good idea.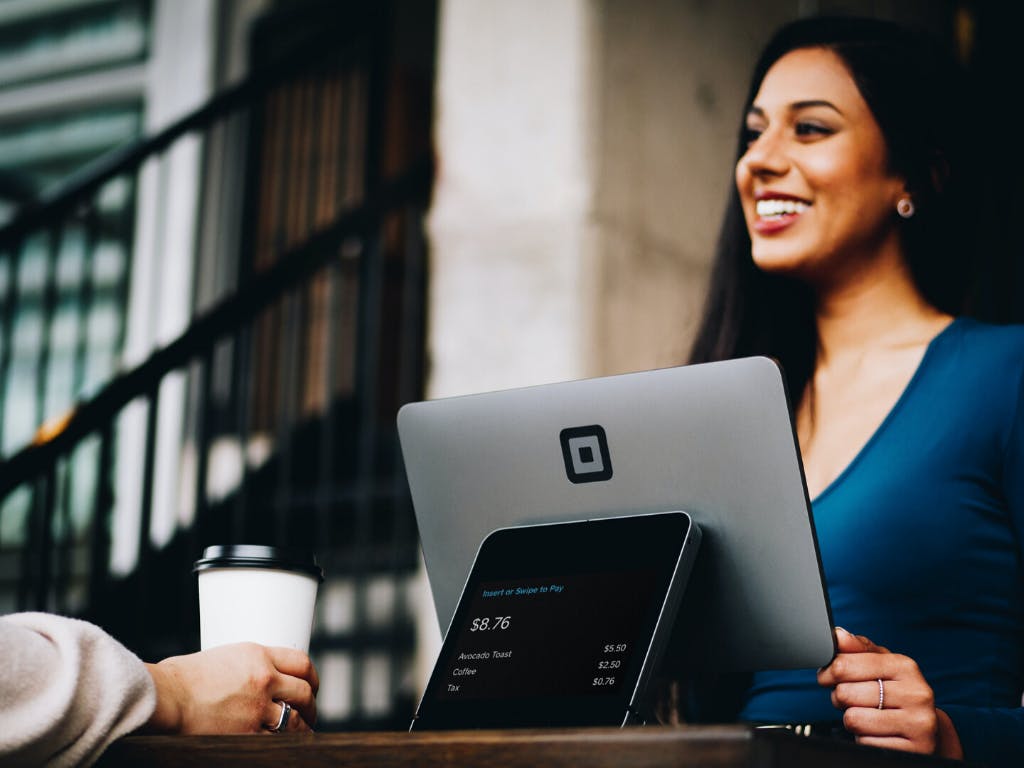 What documents do I need to open a business bank account?
Just like when you open a personal account, the bank is going to need to see some paperwork. Here are some documents the bank might want to see:
Employer Identification Number (EIN) or Social Security Number (SSN), if you have one
Formation documents
Ownership agreements
Business license
Before you begin, check to see which paperwork is required so you're ready when you start the application.
Are there business bank account fees?
When you're doing your research on finding the right bank for your business, here are some fees you might come across:
Transaction fees: This is the amount the bank will charge whenever a customer uses a credit card.
Address verification services (AVS) fees: A safety measure, the bank will compare the address provided by the customer and the address on their credit card. This ensures that fraud did not take place.
Minimum account balance fees: If the money in your account goes below a certain amount, you might be penalized with a fee.
Early termination fees: The bank may require you to keep your account open for a certain period of time. If you close the account early, they could charge a fee.
Do your research
Take your time to look at different banks and what they offer. Compare what fees and incentives each one will give a business owner. When it comes to signing up, read all the paperwork to make sure there are no hidden fees or terms that you are not comfortable with. Finally, never be afraid to ask questions—this is your business's money and you should have all the information you need to make an informed decision.