Need a little extra cash, but your schedule is already packed? Whether you're a student, a stay-at-home parent, just trying to make ends meet, or trying to get your first work experience in the US, a part-time work-from-home job may be the best answer.
Most work-from-home jobs allow maximum flexibility. Work when you want from wherever you want. Plus, many work-from-home jobs are entry-level, meaning they don't require long interview processes or an advanced education.
And as a part-time employee, you have the freedom to study, take care of family, or go to another job.
To give you a headstart, check out these top 5 part-time work from home jobs: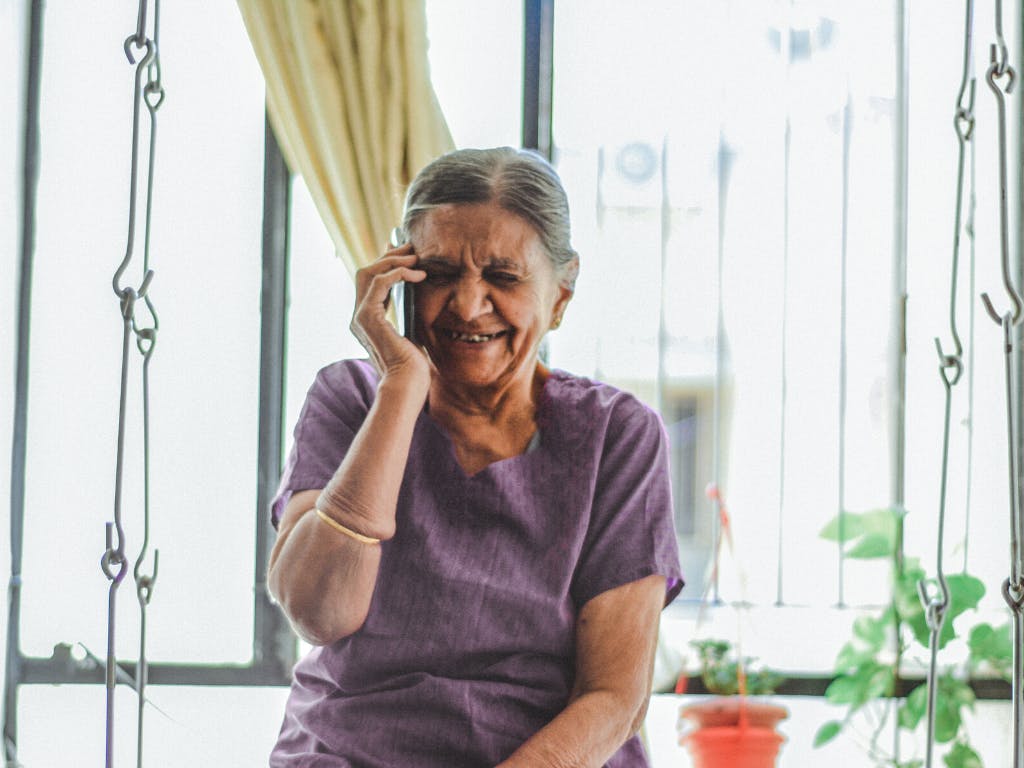 1. Translator or interpreter
What do you do?
Translators convert text from one language to another. Interpreters do the same thing but with spoken language instead. Most translators and interpreters work as freelance or independent contractors. Some interpreters are asked to attend appointments or court dates to interpret live, but many more work from home doing over-the-phone interpretation.
Pre-requisites
The top requirement to become a translator is fluency in another language. However, it's not just about knowing English and another language. There are many training sessions that teach the specific protocol translators and interpreters should follow.
Perfect for
Speak fluent English and Spanish? Step to the front of the line. There are always opportunities for Spanish-speakers to help fellow community members communicate. However, there is also a need for many African and Asian languages too. No matter what you speak, you should be interested in helping others and have great communication skills.
How to apply
There are language service providers across the whole US who offer work from home translation jobs. Reach out to them to see if your language pairs are in demand and if there are current work opportunities in your area.
Job outlook and wages
Things are only going up in the language industry. Employment of interpreters and translators is expected to grow 19%, which is much faster than average. The median pay is $24.00/hour.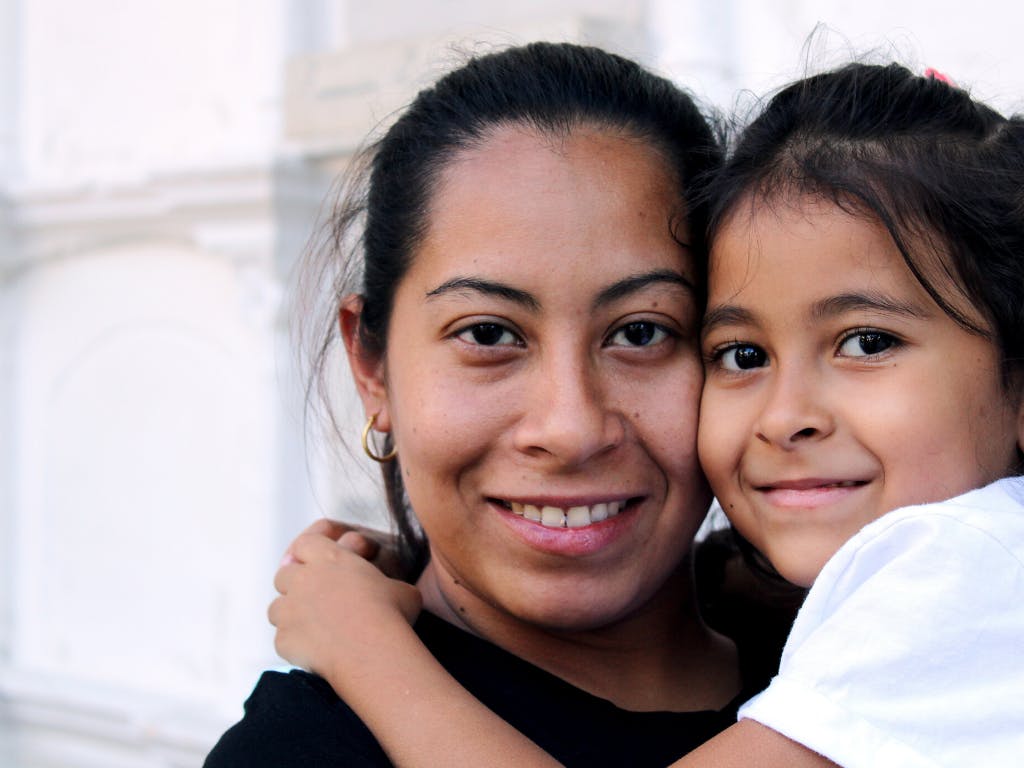 2. Nanny or babysitter
What do you do?
A nanny or babysitter is responsible for the care and well-being of a child. Some people watch the same kids on a regular basis, while others may offer their services on a per-need basis.
Pre-requisites
There are no requirements to be a nanny or babysitter. However, you should definitely be good with kids and have a lot of patience. Some parents may feel more comfortable if you are certified in CPR or first aid.
Perfect for
If you love kids and have the energy, you will thrive as a nanny. It's also a great way to supplement your income if you want to work from home with your own children.
How to apply
Start by asking parents you already know if they need childcare help. You're more likely to get requests if the parents already know and trust you. There are also online platforms where you can create an ad and share your experience with parents in the market for a nanny or babysitter.
Job outlook and wages
As long as there are people with kids who need to go to work, there will be a need for childcare. However, the job market is not expected to grow more than 2%. The median pay is $11.17/hour.
3. Remote call center agent
What do you do?
Most call center agents are responsible for providing great customer service, answering customer questions, and responding to complaints. Since most call centers must run 24/7, many companies allow their customer service reps to work from anywhere. However, you will probably be given specific hours where you will need to be available by phone.
Pre-requisites
There are typically no formal requirements to be a remote call center agent. However, prior experience never hurt anybody!
Perfect for
If you're a people person and cool under pressure, you're going to be great as a remote call center agent. It's important to have a phone as well. Otherwise, you won't be of much help to customers!
How to apply
Check out online job search engines and look for remote call center agent or remote customer service agent to see what is available. Make sure to expand your search country-wide, as you won't be limited to just who is hiring in your area.
Job outlook and wages
The job outlook for remote agents is not supposed to increase over the next several years. However, if you're a good communicator, there will always be opportunities for you to work part time from home as a remote call center agent. The median pay is $16.23/hour.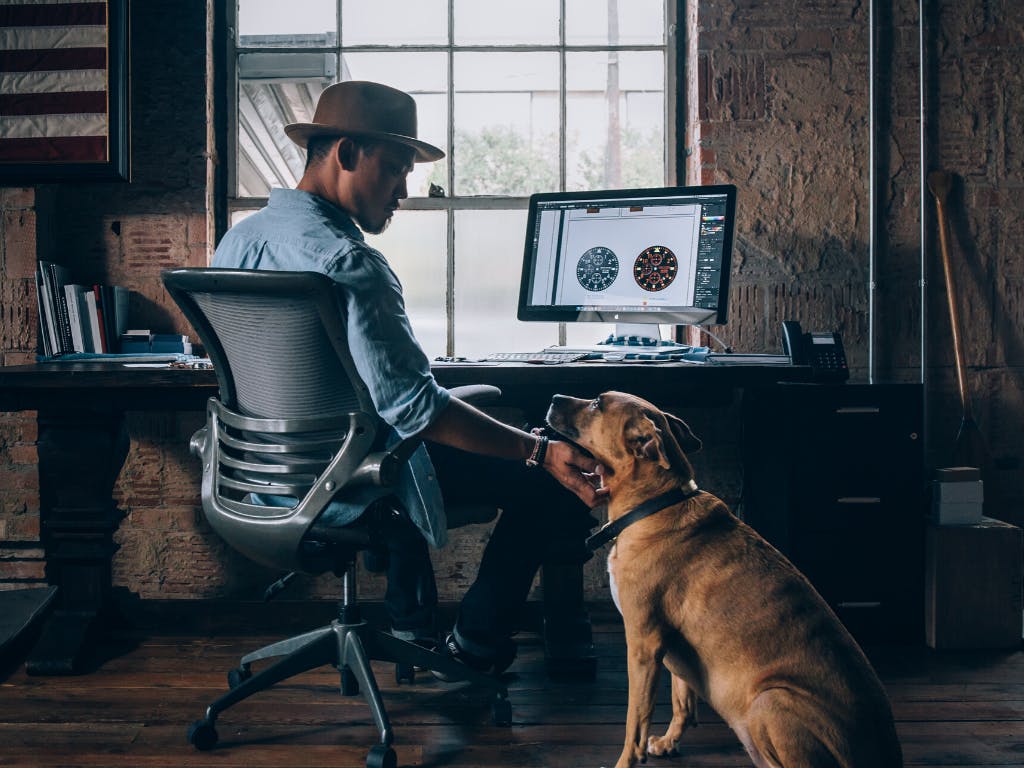 4. Pet sitter or dog walker
What do you do?
It's like babysitting for animal lovers! Plenty of people prefer the personal care of a pet sitter or dog walker for their beloved furry friend rather than the impersonal feeling of kennel. Many people will even drop their dog at your front door if you're willing to let them in and give them plenty of love and affection from the comfort of your own home.
Pre-requisites
Must love pets! Probably shouldn't be allergic to them either.
Perfect for
Looking for extra cash with lots of flexibility, consider dog walking. You're in total control of how many dogs you walk and how often. If you have the time to drop in and check on a pet, you can open up your opportunities to care for all kinds of critters.
How to apply
No surprise, people are very protective of their pets. As with kids, it's great to ask around to the people you know to see if they need pet care. You're way more likely to get a part-time gig walking dogs if you know someone who trusts you. After building up a client base, word will quickly spread that you're the go-to person for pet care needs.
Job outlook and wages
Pet care jobs are on the rise–by 16% to be exact! Average pay is $11.51/hour.
5. Data entry assistant
What do you do?
Think of all the businesses out there that need to enter data into their systems but don't have the time or working hours to do it. That's where you come in!
Data entry assistants are responsible for entering all kinds of different data into systems, including contact info, shipping details, performance data, and much, much more. It requires a lot of patience and attention to detail because accuracy is key.
Pre-requisites
Usually all you need is access to a computer and an internet connection. A calm, quiet space to focus always helps too!
How to apply
Usually data entry jobs only require a simple interview and possibly an online test to make sure you can input data quickly and accurately. Don't stress though! Most positions don't require previous work experience.
Job outlook and wages
Average pay is $16.74, which is not too bad! Much higher than the national minimum wage.
Get your paycheck up to 2 days early!
Need your money ASAP! We've got you covered.
No matter what new job is coming your way, you can get paid up to two days earlier than your coworkers by signing up for Early Direct Deposit.
Learn more about direct deposit plus all the other amazing MAJORITY benefits on our membership page!